Transforming to a Black Tie Venue
General Information
Columbia Metropolitan Convention Center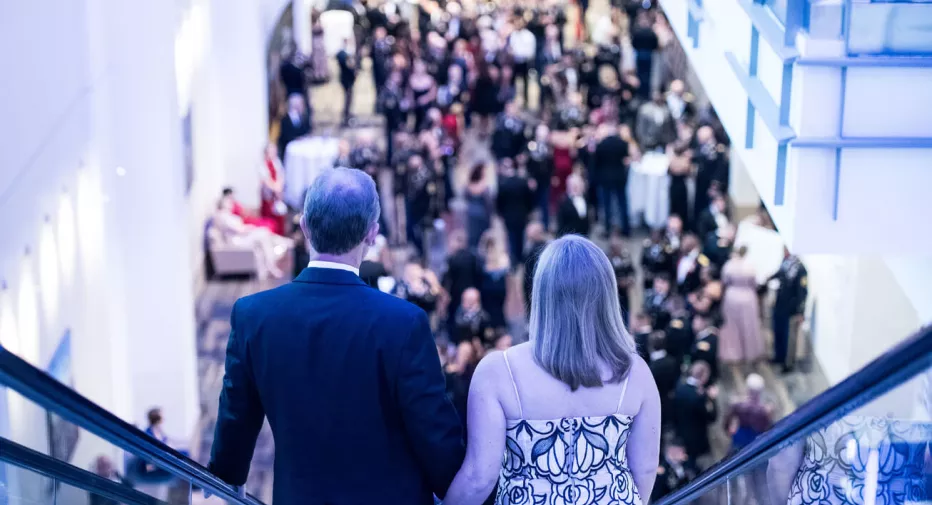 One of the best things about the convention center is its versatility. It can go from hosting a laid back event like a Comic Con to hosting a black-tie affair with the same rooms and space. 
The CMCC focuses on a few key areas to help create memorable black tie affairs. 
Using the Space
It's important to be strategic with the size of the space you're using. Putting a smaller gathering in a large room will make the space feel empty and less put together. 
When Pawmetto Lifeline first started hosting their annual black-tie event, Fur Ball, at the convention center in 2007, it was much smaller than it is today. At the time, the CMCC staff recommended hosting the event in the Ballroom, but as the scale grew, the staff suggested the event move to the Exhibit Hall in order to accommodate more guests, food, and auction items. 
Even though the convention center has been the event's venue for over a decade, the CMCC spends time every year suggesting tweaks to the room set up so it perfectly meets the event's needs for that year.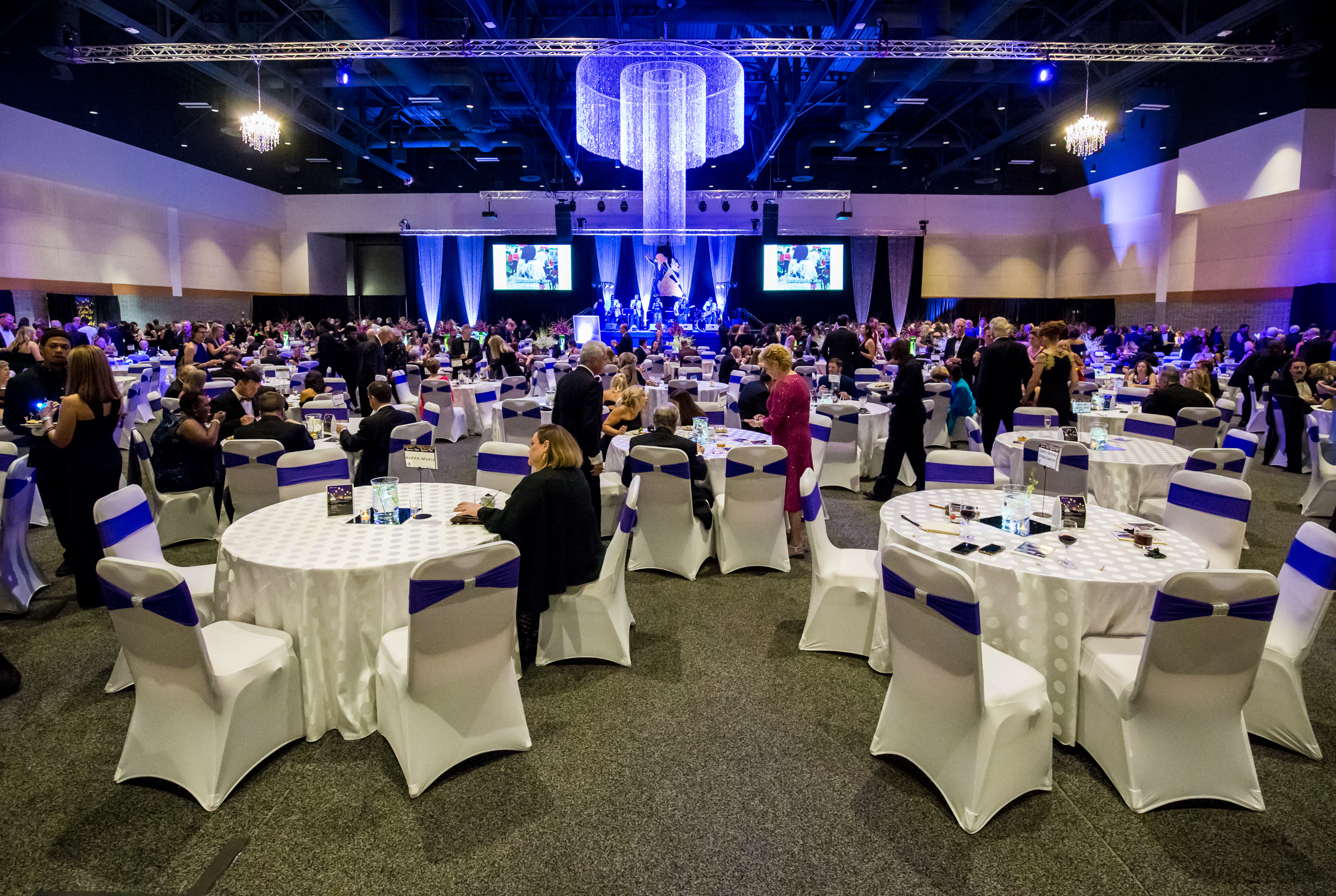 The Décor
The right décor can completely transform a space. For black-tie events, the CMCC staff works with the event planner to find pieces that make sense for the event and help elevate the space. 
When your event is annual, switching out small details can make a big difference in making each year feel unique. This year the Columbia Chamber of Commerce Gala and the Fur Ball event planners worked together to repurpose a custom hanging design for the center of the room. The piece was made to be reused for both events. 
The Chamber of Commerce also took a fun approach to a practical problem for their event last year. Instead of using regular wine buckets to keep the white wine cold, they had an ice sculptor create wine buckets out of ice, which really stepped up the wow factor. 
And what's a black-tie event without red carpet? Fur Ball rolled it out for all of their guests and pairs it with a baby grand piano and a pianist to play as guests walked in.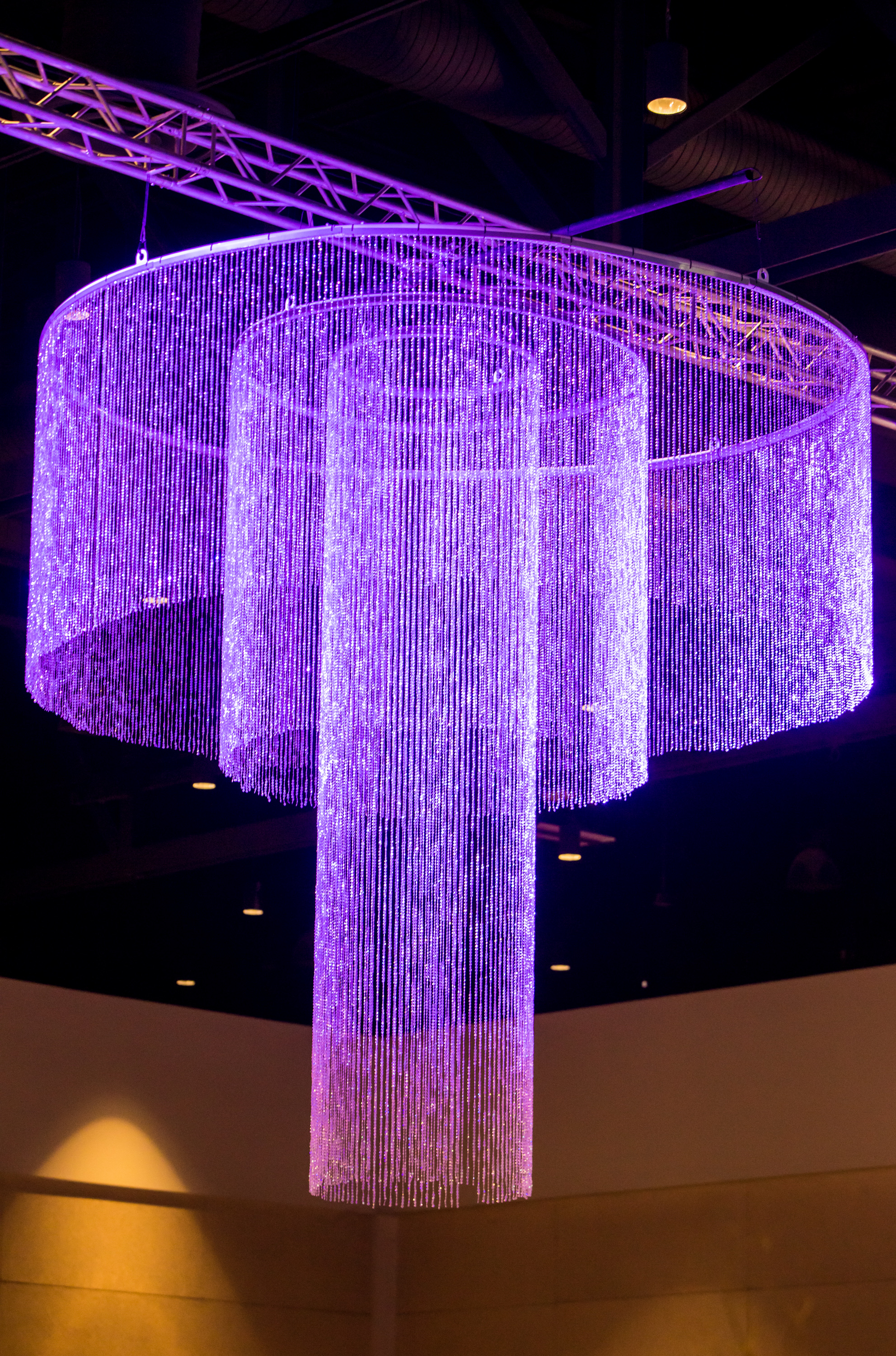 Building a Black Tie Menu
You can't have a black-tie event without a black-tie menu—and there are definitely some elevated options when it comes to food at the CMCC.
The Chamber of Commerce opted for a sit-down dinner, serving a dual entrée of slow braised short rib and honey pecan mahi mahi, which gave guests the option to try both delicious dishes and helped make the event feel fancier. 
When it comes to Fur Ball, you can expect passed hors d'oeuvres and various stations. They often use one of Spectra's catering partners, Blue Marlin Catering, for the main stations. This year they chose a Tomahawk Ribeye carving station, shrimp and grits station, shrimp cocktail, and a made-to-order pasta station. That allowed Chef Tommy to get creative with the hors d'oeuvres by concocting something that's unique but goes well with seafood. This year he chose a bruschetta with homemade bacon jam.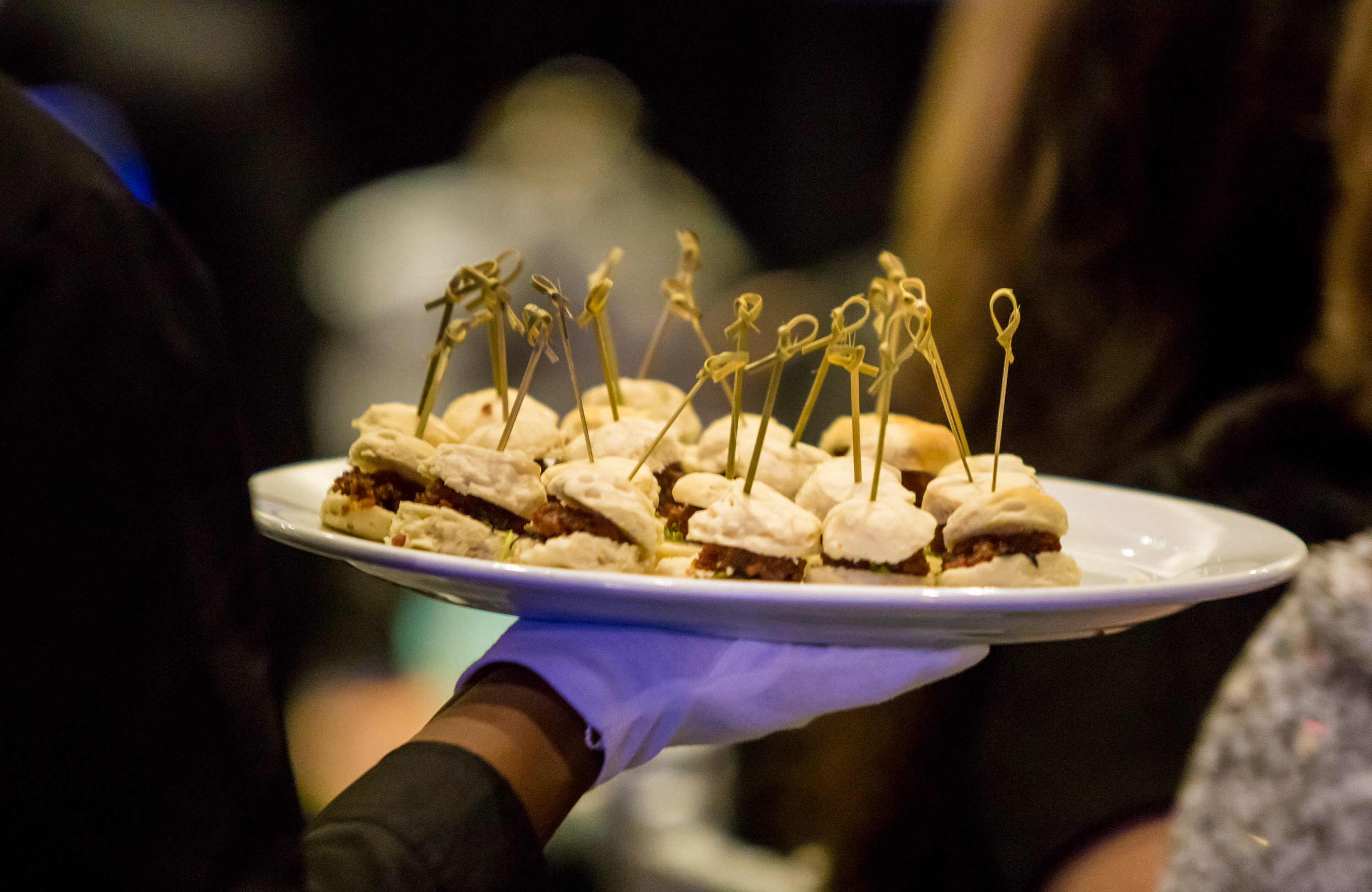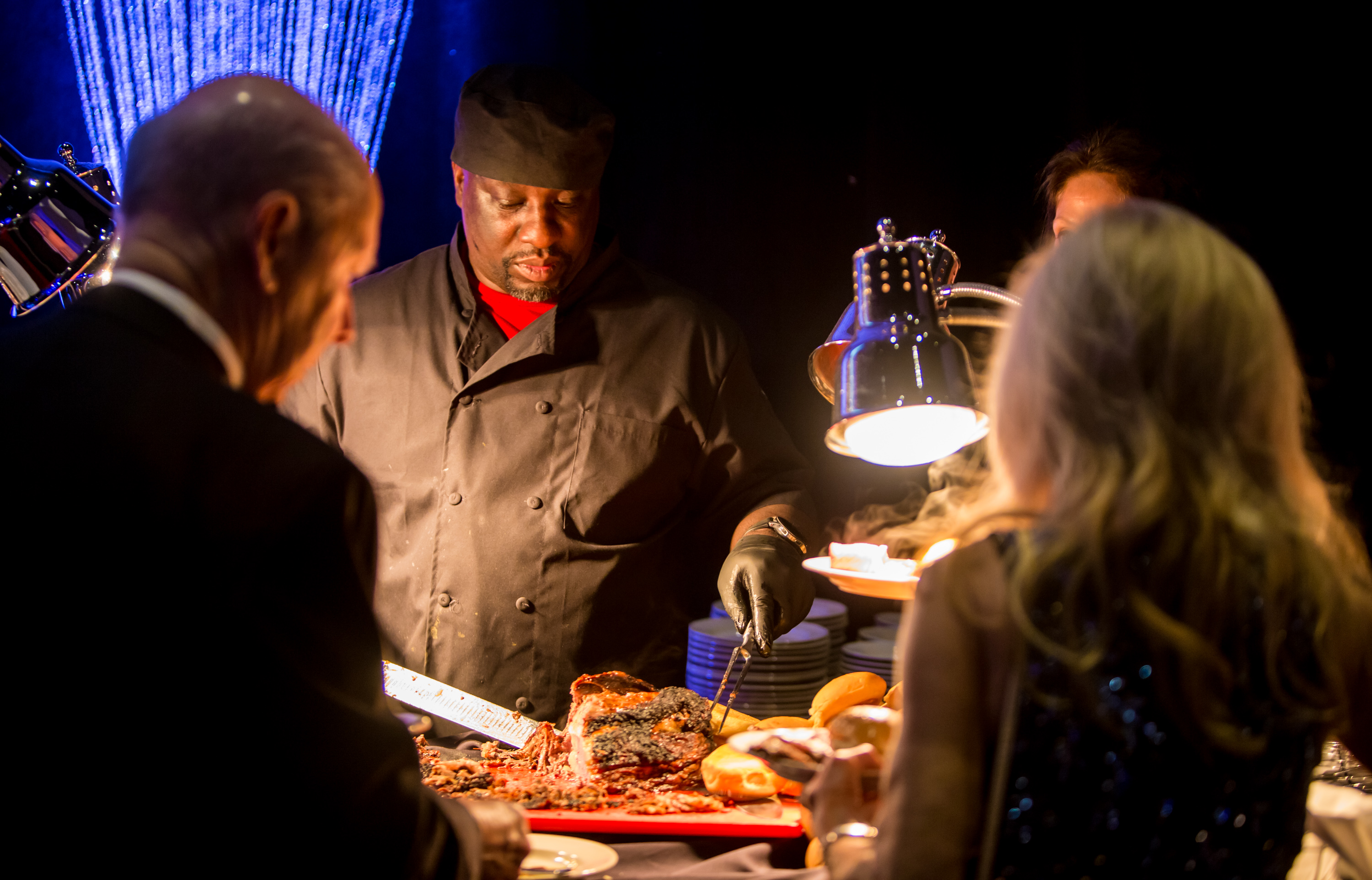 Making it Pop
The CMCC staff always recommends a little something special for a black-tie event. This year, both the Chamber of Commerce Gala and Fur Ball had a luxury vehicle sponsor. The sponsor parked their vehicles by the valet station, inside the entrance, and by the parking lot exit so that guests could admire them while they were waiting for their valet pickup. 
Fur Ball even brought a boat into the exhibition hall to be sold at the live auction during their program. A big-ticket item makes the auction that much more exciting!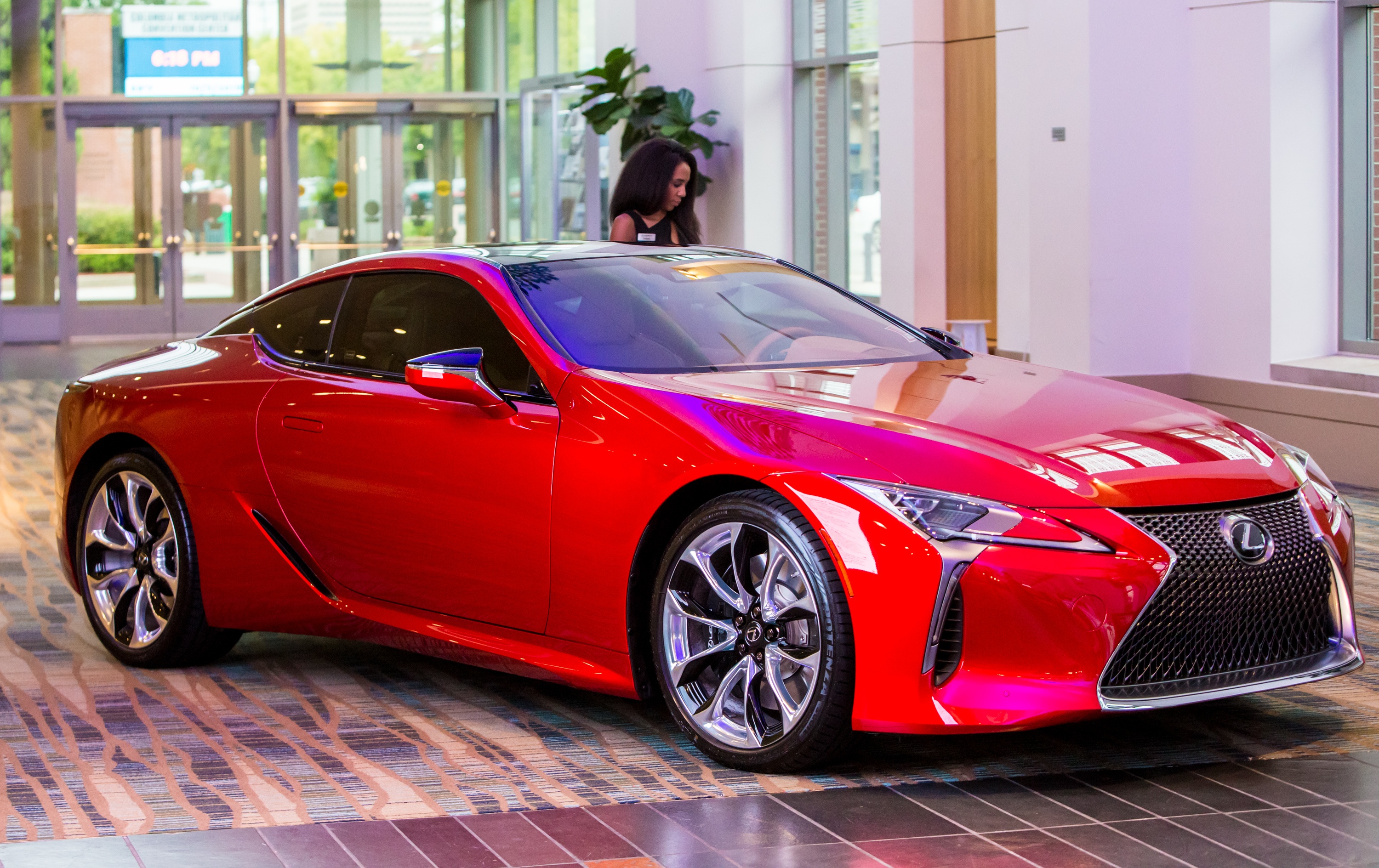 Getting it on Film
Guests often want to relive their great night. So be sure you hire a great photographer to capture the fun. Sharing the photos is a great way to say thank you to your guests and to gather marketing materials for next year's event. 
Creating a Relationship
Events like these aren't usually one-time things. They're annual fundraisers and celebrations, so it's important to cultivate a relationship with the staff at your event space. That way they're able to understand your organization's needs and make suggestions on the space, decorations and more.
The CMCC staff prides itself on creating those types of relationships to help annual events go smoothly. 
Contact the CMCC today so we can help you turn your event into a swanky affair.