COVID-19 Resources
General Information
Columbia Metropolitan Convention Center
Our top priority is the safety and well-being of our locals and visitors alike. We have always taken pride in our cleanliness protocols and took the time while we were closed to make sure every space was deep-cleaned. Since reopening, we have safety policies in place that have allowed us to host 60+ events since June 2020. 
COVID-19 Warning
Our Team has taken enhanced health and safety measures for all guests, visitors and staff members. Please follow all posted instructions while inside the Convention Center.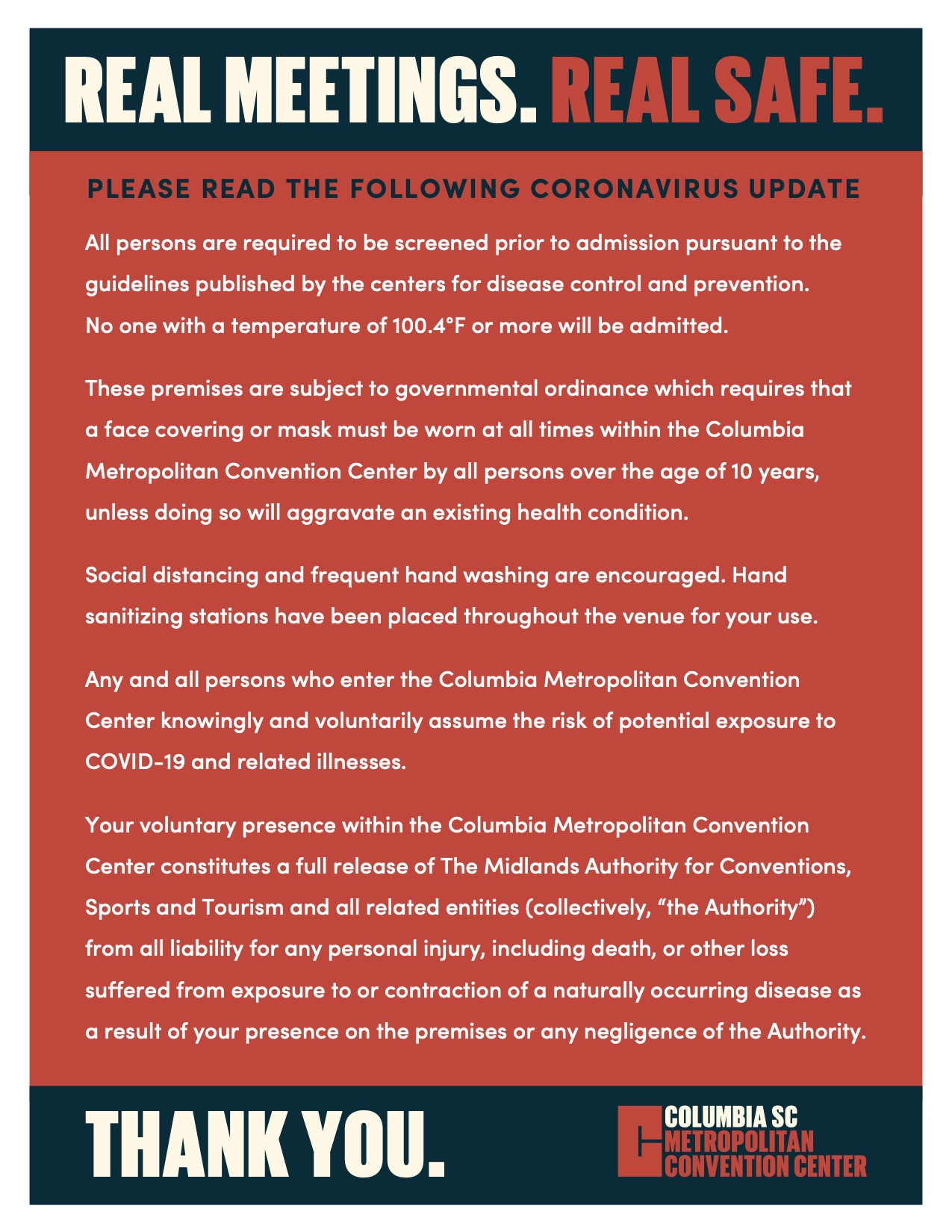 #MaskUpColumbiaSC
The City of Columbia has passed an ordinance that requires face masks, face coverings or face shields in public spaces. The ordinance does not apply when eating and drinking, or for outdoor activities where you're able to maintain six feet of distance. Read the full ordinance here.
Policies for Guests & Staff:
1. Maintain at least six feet of social distance with other attendees and CMCC team members.
2. Wash your hands frequently with soap and water for at least twenty seconds and take advantage of our hand sanitizer stations. Avoid touching your mouth, nose and face.
3. It is required to cover your nose and mouth with a cloth or mask.
4. Cover your mouth and nose with a tissue when sneezing or coughing and then throw the tissue in the trash and wash your hands.
5. Health screenings daily for all staff members.
What We're Doing:
1. Continuing to follow CDC guidelines of social distancing. 
2. Using one-way directional signage in and out of rooms and the facility. 
3. Cleaning high-touch areas frequently per CDC guidelines with disinfectant and sanitizer.
4. Signing the City of Columbia's official "Resilient Columbia Pledge," listed below for reference.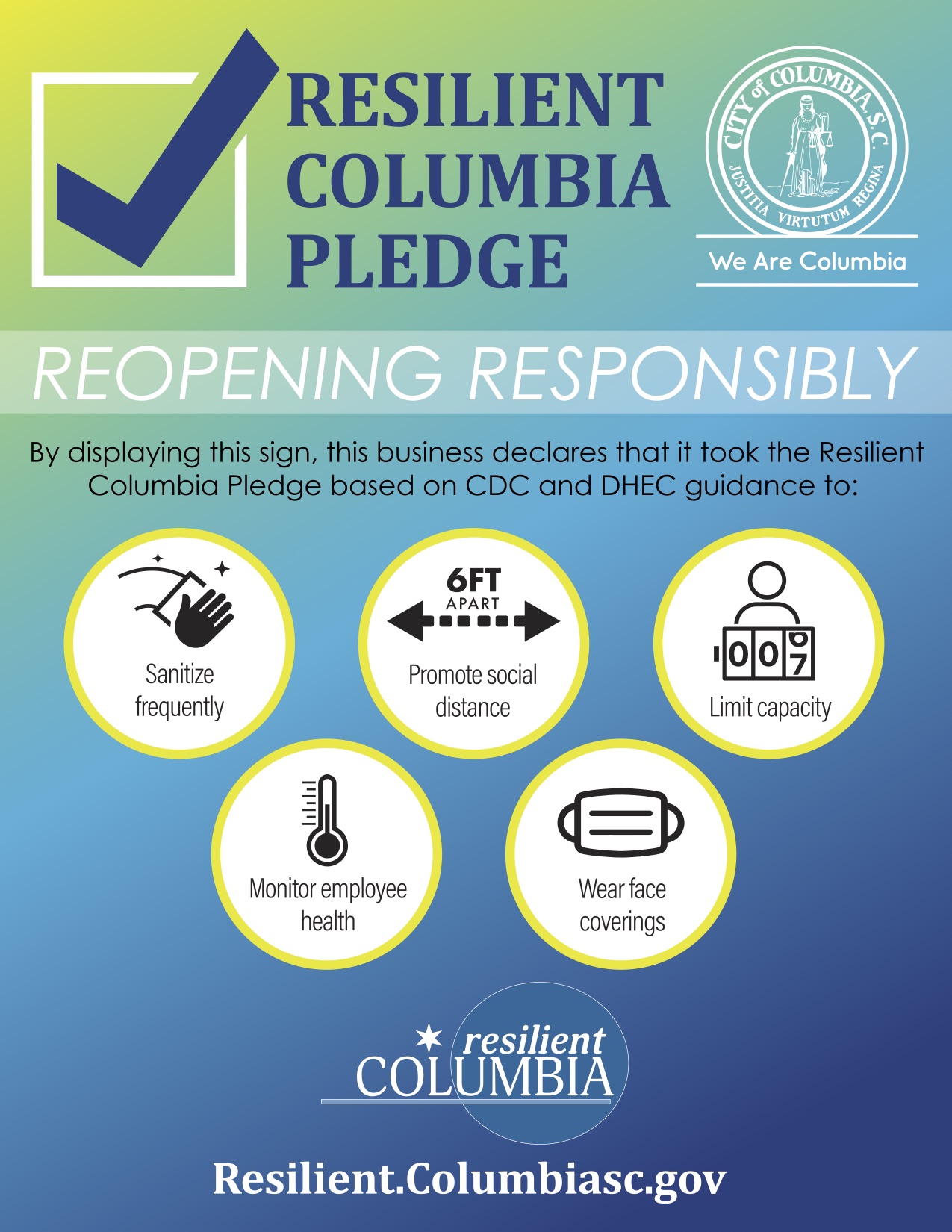 Our thoughts are with the individuals and families affected by the Coronavirus (COVID-19). This is a constantly changing situation and we are preparing as much as we can to respond appropriately to whatever circumstances may arise going forward. 
While this has been a tough (and sometimes devastating) time for everyone, this capital city is notorious for staying gritty. We know we will get through these times together. By taking the proper precautions now, we can get back to showing off our region sooner. Use our Experience Columbia SC resources page for ideas on planning the change of scenery you seek.