Things to Do
General Information
Columbia Metropolitan Convention Center

In Columbia SC, there are more things to do than there are hours to do them. With several vibrant entertainment districts, outdoor fun just minutes from a revitalized downtown and world class attractions, you can discover something new for every day of the year. For a more robust list of things to do while you're here, visit ExperienceColumbiaSC.com.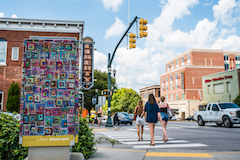 Equal parts artistic and historic, the Vista is comprised of former warehouses turned into art galleries, and dynamite restaurants and bars. Here you'll find national chains like Panera Bread and Chipotle mix in with local favorites like Blue Marlin and Motor Supply Co. Bistro. As you're strolling, you'll find public art on just about every corner you turn. Check out the Vista Guild website for local events like Vista After Five, Vista Lights and Artista Vista.
---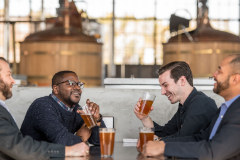 It's no secret that craft beer has become a bit of a trend. With a mix of breweries, brew pubs and biergartens, Columbia's beer scene is no different. Firmly rooted in a homegrown spirit, each has its own character, giving you a unique venue for a memorable reception, or a happy hour spot for attendees after the meeting wraps.
---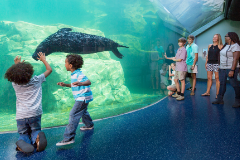 Named a top 10 zoo in the nation by US Weekly, Riverbanks Zoo & Garden is a 170-acre zoo, aquarium, and botanical garden with more than 2,000 animals. The Zoo is an epicenter for family entertainment, featuring exciting wildlife exhibits throughout the year as well as a zipline, carousel, rock climbing wall, and sky-hi safari ropes challenge. Not to mention it also hosts seasonal events for kids and adults, like concert series, movie nights, "Boo at the Zoo," and holiday fun runs. Open daily, with extended hours in the summer.
---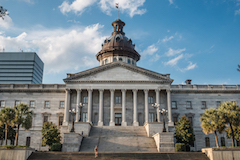 Built in 1855, the South Carolina State House is nestled at the end of Main Street in downtown Columbia. This historic building is home of the Governor's Office as well as the House and Senate Chambers. Meander along the manicured capitol grounds and find the stars on the building, marking the spots hit by Sherman's cannons during the Civil War. With 100-plus years of history, take advantage of a free guided tour, which is available Monday through Saturday.
---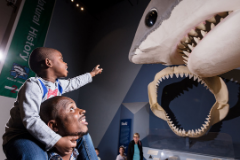 The South Carolina State Museum is the largest museum in the Southeast. It boasts four floors of art, science, history, and technology exhibits, illustrating South Carolina's past and future. This state of the art museum has a digital dome planetarium, 4D interactive theater, and 2,400 square foot Boeing observatory, as well as a revolving list of exciting events. Open seven days a week. 
---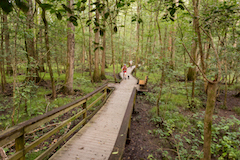 This 26,000 acre national park is the only national park in South Carolina and offers unexpected hiking, camping, canoeing, kayaking, and bird watching experiences. Ranger-guided walks provide visitors with a view of the largest remaining section of old-growth bottomland forest in the United States. Escape the city and find a kinship with nature. Admission is free and the park is open 24-hours a day throughout the year.
---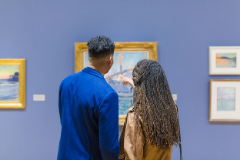 Exciting national exhibitions are always cycling through the Columbia Museum of Art. The Museum is in the cultural heart of downtown Columbia on Main Street. It's a social hub of activity, hosting block parties and weekly events, and offering art classes, tours, and lectures to engage both children and adults. Open every day, except Monday.
---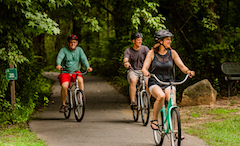 Located along the banks of the Saluda River, Saluda Shoals Park offers a range of recreational activities, including kayaking, canoeing, hiking trails, and picnic centers. The Splash Water Playground is a popular and refreshing water spray ground for children to enjoy during the heat of the summer. Open every day; seasonal hours.
---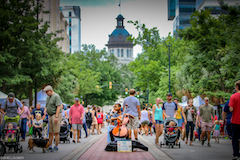 Enjoy art, dining, and shopping in Columbia's revitalized Main Street district. The downtown district is home to Soda City, a street market attended by thousands every week, which features artisan products, buskers, fresh South Carolina produce, and more than enough food trucks every Saturday. Businesses in downtown Columbia also host First Thursday on Main every month by keeping their doors open late, offering a mix of art and music, and food and drink specials.
---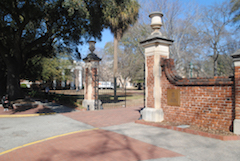 The University of South Carolina is located in the heart of Columbia, not far from the South Carolina State House. Enjoy walking around the historic Horseshoe and beautiful tree-lined campus, which dates back to 1805. Or take in a game alongside passionate Gamecock fans - the University is home of the 2017 National Championship Women's Basketball team.
---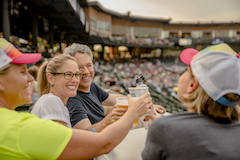 Celebrate America's pastime cheering on the Columbia Fireflies, a minor league baseball team based in Columbia. You'll experience a classic, family-friendly environment at a stunning, newly opened ballpark. In its first season, Ballpark Digest recognized Segra Park as its 2016 Ballpark of the year, calling the venue, "not only our Ballpark of the Year, it's also one of the best ballparks opened in the last decade." 
---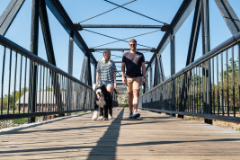 Enjoy a relaxing stroll along the Columbia Canal and Riverfront Park, just blocks from downtown Columbia. You'll find friends and families walking, running, fishing, and biking along the riverfront trails. Slow down to read up on the history of the Columbia Canal or take a break on one of the many benches, picnic tables and even hammocks to enjoy a spectacular view of the scenery.
Where Should I Stay?
There are over 2,000 hotel rooms within one mile of the convention center. We're happy to arrange rooms for your group within walking distance of the center. Contact us for help!
View Nearby Hotels