Soda City Comic Con 2019
General Information
Columbia Metropolitan Convention Center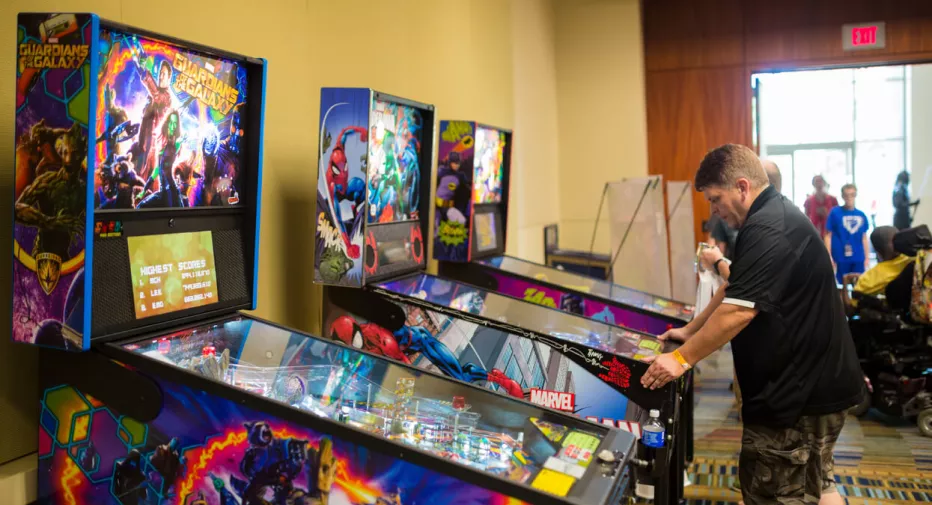 Soda City Comic Con is Here
It's that time of year again! The premier comic con of South Carolina is coming to Columbia. This year it's bringing with it big names like Michael Rooker and Seth Gilliam, plus all the cosplay, games, and panels you'd expect from a great comic con.  
Now in its fifth year, Soda City Comic Con has been calling the Columbia Metropolitan Convention Center home since 2015 and it's easy to see why.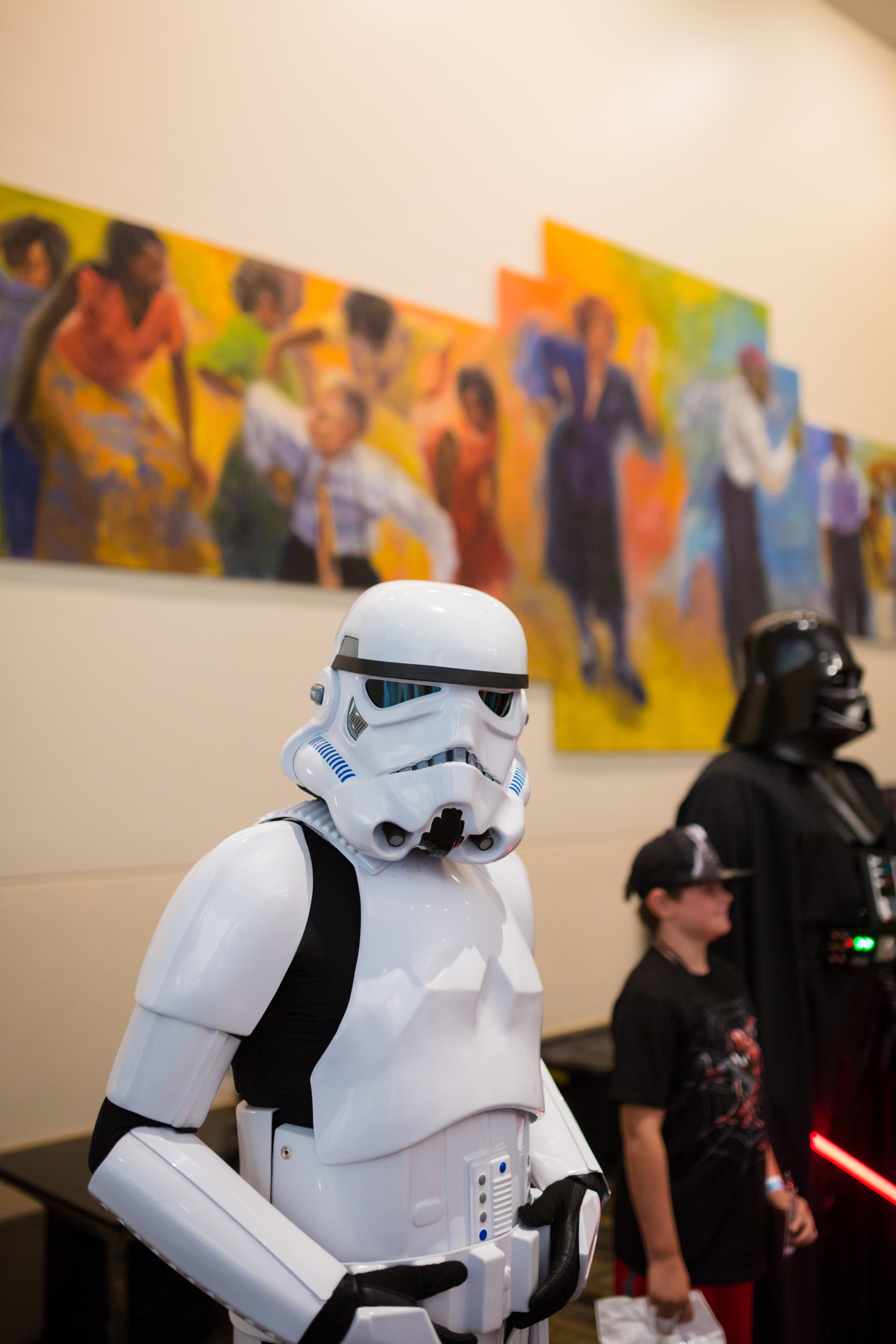 Getting Here
Soda City Comic Con draws guests from all over the state (and beyond), and the Convention Center's convenient, downtown location has been a big part of that draw. Not only is it easy to get to from any part of the state, but guests can also head out before and after to enjoy the area's many restaurants. Not to mention out-of-town guests have their pick of some beautiful hotels, all within walking distance of the event. 
"We love the location," said Donald Brock, one of the owners of Soda City Comic Con, LLC. "The facility and staff are top-notch and accommodating."
Technology
Technology is at the heart of this comic con, and the CMCC staff is able to support a lot of different types in the space, including: 
Virtual reality
3D printing
PC gaming
Console gaming
Pinball room (Firefly Toys and Games) 
Vintage game room (Retro Reaction) 
and much more
In addition to all the cool tech that guests can interact with (for free), there are also a lot of panels with diverse speakers. To help make sure guests don't miss their favorite panelist, CMCC will be using the LED wall to display the panel schedule and incorporate digital signage around the facility. 
Game Room
What's a comic con experience without some games? This year's event will feature pinball, board games, a Pokemon tournament, and a Dungeons and Dragons EPIC. 
The CMCC has to create defined areas within the Richland room so that each type of game had its own space. The room also needs enough power outlets to run all of the pinball machines. After all, you don't want to have to walk through pinball machine wires to get to your next round in the big tournament.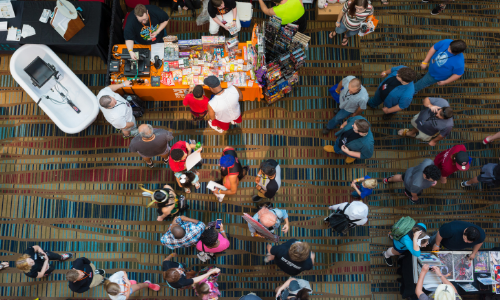 Panels
A large part of the event is the various panels held by some pretty big names. Guests can hear about everything from a beginners guide to voice acting, held by three female voice actors with a combined 80+ years of experience, to how to survive a zombie apocalypse, hosted by The Walking Dead's Seth Gilliam (Father Gabriel). 
With 17 panels over the course of two days, the event organizers need a space that is set up to accommodate each panel with tables, chairs, microphones, and A/V equipment. The CMCC staff is able to use both the Ballroom and the Lexington Room to set up panel spaces that will provide the speakers and the audience with everything they need to have a great experience.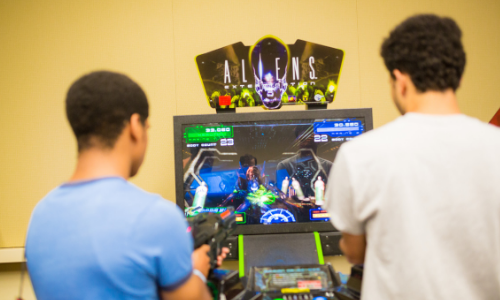 Exhibits and Vendors
One of the most fun parts of any convention is exploring the exhibitors and vendors section. This is a great opportunity to mingle, discover new products, and buy some souvenirs. The Soda City Comic Con exhibits will be set up in the Exhibit hall, which means guests will be able to easily go back and forth from the hall to the panel rooms, game rooms, and other special events. 
To keep the entire space looking neat and organized, the CMCC works with PRX, a tradeshow vendor, to provide everything that is needed for the booths.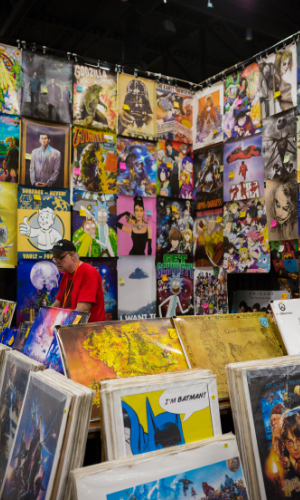 Safety
This event anticipates over 10,000 people over their 2 days, and the goal is to make sure everyone is having fun and staying safe. Guests can expect to go through both a bag check and a wanding area before entering the building to make sure everyone stays safe once inside.
The extra security has one minor drawback - the lines to get into the event may be a little longer. But the event organizers and the CMCC are making sure everyone in line is staying cool and comfortable in the summer heat by looping the lines under the awning for shad, and installing industrial-sized fans to cool people while they wait. 
"Our goal is for every attendee to leave with a smile on their face and anticipation for next year's event," Brock said.
Admission 
Getting excited to start your cosplay? We'll see you here August 10-11. 
VIP Options: $150
Two Day Ticket: $25
Saturday Only: $20
Sunday Only: $15
Children 6-12: $5
Children 5 & under: Free