Host Your Graduation Ceremony at the CMCC
General Information
Columbia Metropolitan Convention Center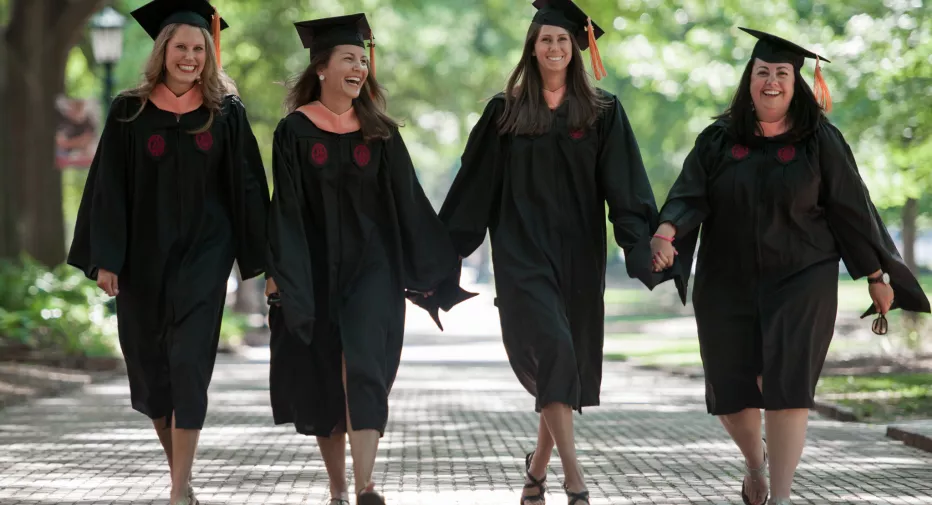 From first responder graduations, to secondary degree graduations, to kindergarten graduations, the CMCC can accommodate almost any group for this special day. Let's take a look at a recent event to see how.
South Carolina Connections Academy
With each passing year, graduating class sizes at South Carolina Connections Academy—a public virtual school for K-12 students in the Palmetto State—keep getting bigger.
And, as the number of graduating students increases, so, too, does the number of friends and family members in attendance at the ceremony. How are overwhelmed school event coordinators supposed to manage events of this size, with attendance in the thousands? With support from the CMCC, we've got it covered. 
Spacious, accommodating, and situated in a thriving downtown area, the Convention Center is the ideal spot to host a graduation ceremony.
Not convinced? Read on to learn why South Carolina Connections Academy has hosted seven of its ceremonies with us over the past decade—and why Academy principal Joshua Kitchens says, "We will continue to use the Convention Center for years to come!"
Comfortable, A/V-equipped spaces
Proximity to Columbia's bustling Vista district isn't the only thing that keeps the South Carolina Connections Academy coming back for more. Our rental spaces offer all the amenities that their guests need to enjoy the ceremony in comfort.
Hosting guests in large event spaces
South Carolina Connections Academy event organizers found plenty of room to situate graduates + their families in our Exhibit Hall, which can accommodate up to 2,100 people for a ceremony (+ additional overflow space in other parts of the building).
Such spacious accommodations made for an incident-free ceremony, with plenty of room for a raised stage, rows upon rows of seating, and A/V capabilities for screen projections and voice amplification via microphones and stereo systems. Not to mention the additional rooms on this level of the building that are available to line up graduates and faculty prior to the ceremony.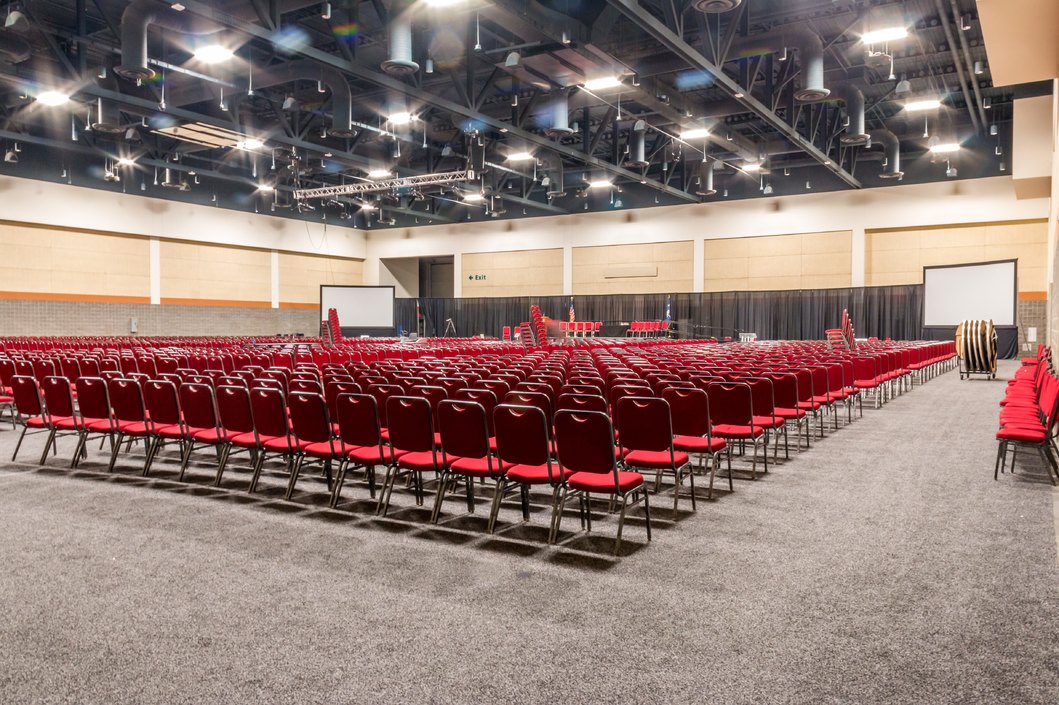 Channeling overflow to our Lexington Room
The increase in attendance numbers created a need to access additional spaces to accommodate all guests.
Luckily for event planners, there are a number of ways that the CMCC team can accommodate for overflow seating. Here's an example of how we did it for SC Connections Academy -- 
At a cumulative square footage of around 4,000 square feet, the Lexington Room (available in two subdivided sections, if needed) is an ideal space to channel an overflow of graduation attendees. 
By bringing in two 70-inch television screens and A/V connectivity, the CMCC staff was able to showcase a live feed of the ceremony from the Exhibit Hall.
Here's an approximate breakdown of how many guests you could accommodate space by space within the Lexington Room:
Lexington Room A - Between 80 and 150 people
Lexington Room B - Between 80 and 150 people
Lexington Rooms A & B - Up to 350 people
"The Convention Center and its facilities are top-notch, and have exceeded our expectations. The staff is friendly, knowledgeable, organized, and very responsive." - Joshua Kitchens, South Carolina Connections Academy, Principal
Plenty of family-friendly eateries in the area
More than anything, what families want is to commemorate this important rite of passage in their student's life the right way.
Luckily enough for your ceremony attendees, the Vista—where the Convention Center is located—offers restaurants and things to do that everyone in the family will be happy with.
Whether your guests are after a white tablecloth fine dining experience, or something infinitely more casual (think finger food), the Vista has plenty to choose from. Here's a trio of our favorites:
Blue Marlin - A Columbia establishment, offering fresh seafood for groups large and small
Liberty Tap Room & Grill - Serving up everything from steak to pizza to cheeseburgers
smallSUGAR - Fresh, café grain bowls and sandwiches that won't break your bank account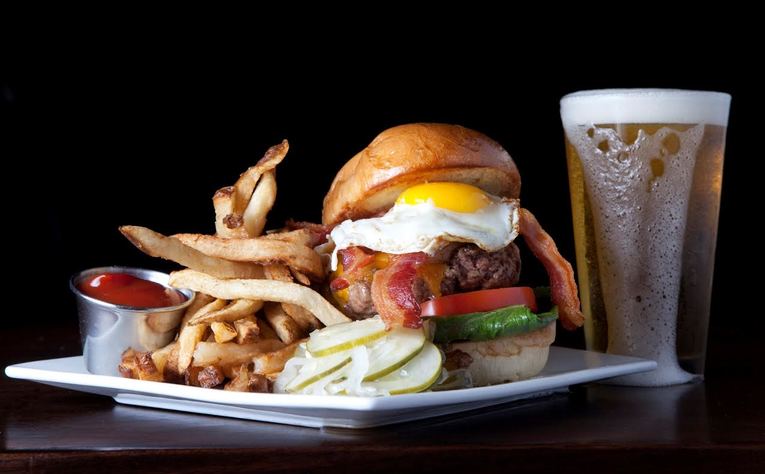 As you've probably gathered by now, the Convention Center has a lot to offer graduation attendees, participants, and coordinators.
Simplify a complex planning process significantly—reach out to our experienced team of event planners for more information today.
And remember, we don't just stop at graduation ceremonies. Whether you're hosting an open house, back-to-school kickoff, prom, or something else entirely, the Convention Center has got you covered. Reach out to see how we can help make your next event a success!