Outdoor Dining Near the CMCC
General Information
Columbia Metropolitan Convention Center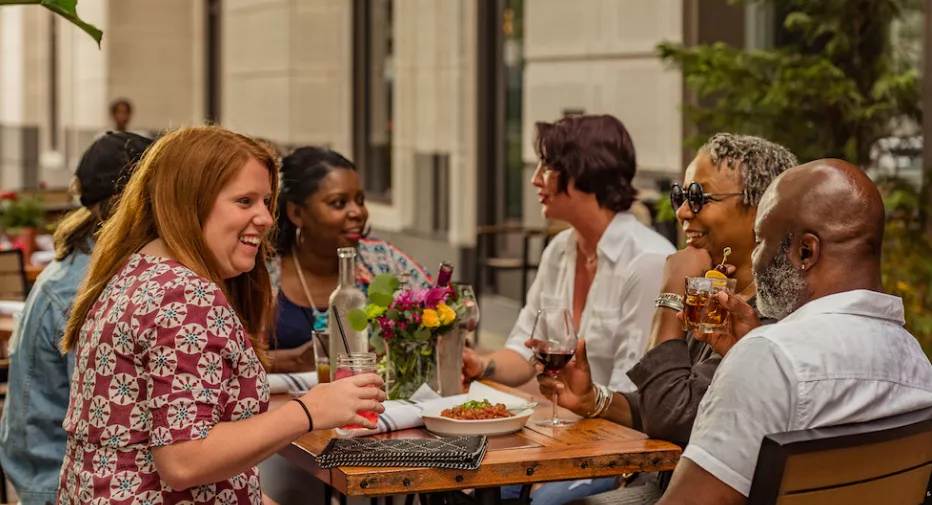 Whether you're looking for a bite between sessions, or ready to relax after the last session wraps, Columbia SC offers a lengthy list of al fresco dining that works magic with our typically sunny days. Check out these Vista favorites located just steps from the Columbia Metropolitan Convention Center.
Tucked-away cafés & international delights
For lunch, take in some local ingredients at smallSUGAR, a tucked away café offering gourmet baked goods, grain bowls, and a killer turkey and roast beef sandwich.
Or, try out something a little more international like Kao Thai, located in the historic Firehouse Headquarters with garage doors to let the fresh air in. Bonus—they're serving up specialty cocktails for your happy hour, too.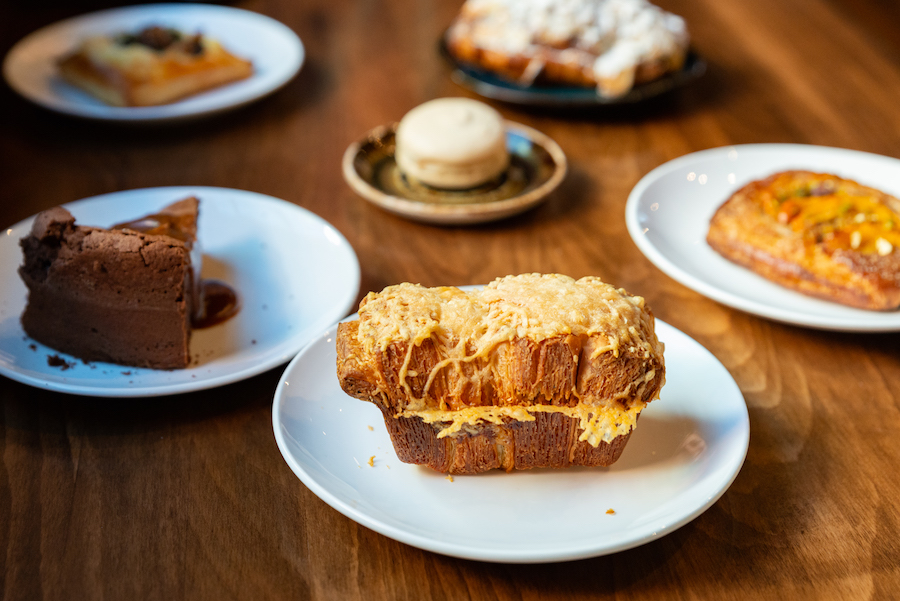 Tried-and-true Columbia favorites
If you're looking to impress, we suggest some of Columbia's staple restaurants—Blue Marlin, Bourbon, or Motor Supply Co. Bistro. While the Blue Marlin menu is primarily seafood-driven, there's something for even the pickiest of eaters. Sit at their outside tables for a view of passersby strolling the cobblestones of Lincoln Street.
At Bourbon you can sit outside and enjoy the sights of the Main St. district + the South Carolina State House. You can't go wrong with the Creole Pimento Cheese or some fresh, local ingredients in the SC Bounty Salad.
Located in a former motor supply company, the Motor Supply Co. menu changes daily based on what local ingredients are in season, but the charming patio is a constant that will pull you away from the bustle of the city for a cozy chat. Or just get your drink on with a cocktail from head barman (and award-winning mixologist) Josh Streetman.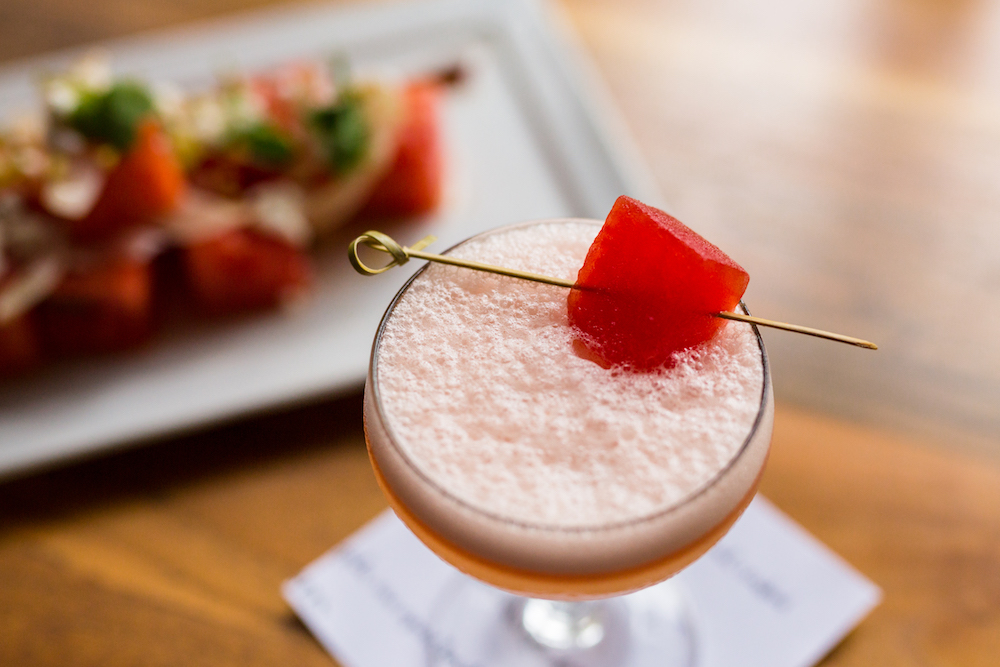 Casual fare & tasty bar bites
For a casual atmosphere, head across the street from the CMCC to Hickory Tavern. The menu is chock full of elevated bar food like BBQ chicken nachos, burgers, wings, and even a "build your own salad" option. Beyond the food, the rooftop bar (with views of the CMCC) is the perfect way to end your work day.
World of Beer is also across the street, dishing out surprisingly dynamite bar food, and of course, an endless supply of beer from around the world. Head here for outdoor games like corn hole and a ring toss. Be sure to check the time as this spot is only open for dinner during the week.
Craft brewery deliciousness
Columbia's brewery scene has seen a fast & furious growth over the past few years. Hit up Twisted Spur Brewing for their alleyway outdoor tables.Their Southern Belle Blonde is a favorite for its name and its taste.
Just around the corner from the CMCC sits Columbia Craft Brewing Company, one of many breweries in the capital city. It has a pup-friendly patio and enough food trucks to curb your appetite. They produce a wide range of brews so we suggest getting a flight for the best tasing experience.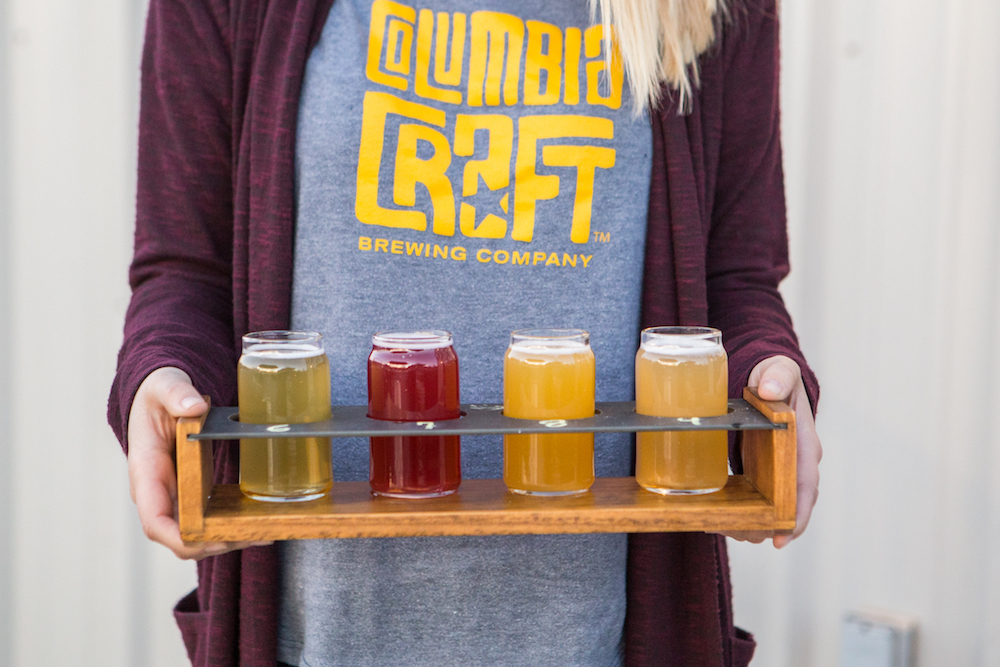 Spots to drink in the hustle & bustle
If there's a baseball or basketball game at home, you'll see Gamecocks flocking to 1801 Grille to relish the university nostalgia. Don't miss Southern favorites like their pimento cheese fritters, fried oysters, or their famous chicken supremes. Grab a seat on the covered space outside to drink in the hustle and bustle of the Vista.
Thirsty Fellow boasts the coldest beer in town, but locals love it for the covered patio and laid-back attitude. Their patio is kept warm with heaters and sidewalls for those unusually chilly spring days.
For rooftop views, head to Carolina Ale House, a sports bar that lives up to the game-day hype. Memorabilia for every type of sport covers the walls and the menu will have something for everyone in your party. Pro tip: get here early as the seats get claimed fast on a sunny day.
Ready for some live music and a rollicking good time? Tin Roof is serving a fresh menu of Southern dishes with a Tex-Mex twist. Their garage door is often open, revealing a shared outdoor space with The Senate, one of Columbia's premier live music joints.  
This is just a quick list of places to get your outdoor dining fix. Check out our larger list of restaurants in the Columbia region!