Our Tech Features Will Keep Your Guests Happy
General Information
Columbia Metropolitan Convention Center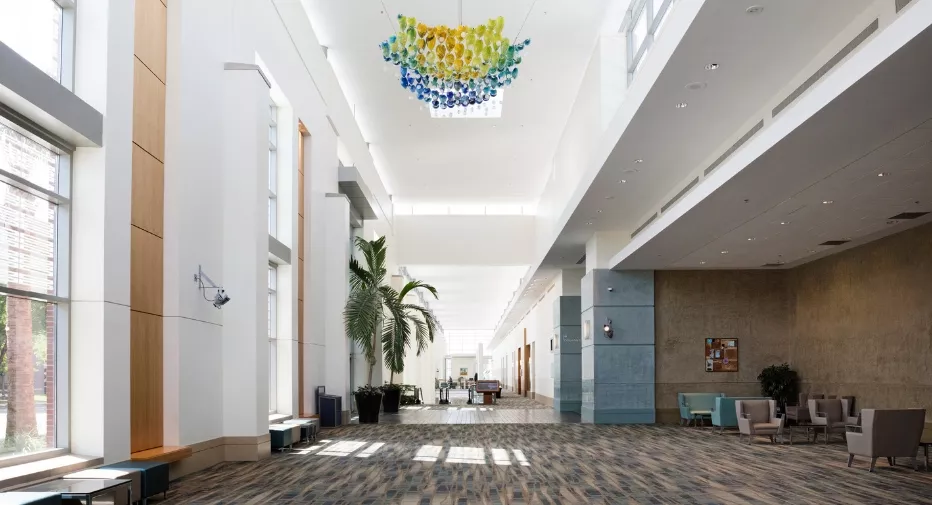 Remember, event planners—your conference attendees aren't escaping from work when they show up for your function.
In all likelihood, thanks to those "smart" devices we love to lug around everywhere we go, they're bringing their work with them. It pays to keep this in mind as you organize your next event. Does the space you anticipate booking have the capacity to support all of your attendees' technological needs?
Are there phone-charging stations? Is there "airplay" capability on screens in breakout spaces? What about the Wi-Fi connection—is it reliable?
Your conference attendees can expect all of these capabilities and then some when you book at the Convention Center. Dive in and explore all of the amenities that our visitors (and event planners) enjoy.
Digital signage that simplifies wayfinding
At the Convention Center, you'll never have to worry about visitors losing their way.
Digital Boards
Digital boards anchored to the walls just outside of the rooms display session names, as well as any custom slides with special images or logos that you may want to include.
Interactive Information Boards
If guests have a bit of spare time on their hands, our interactive information boards—situated at the entrance of the Convention Center—offer local tips on restaurants, breweries, museums, and other attractions to occupy them in their downtime.
LED Boards
Coordinating with sponsors? Our two large LED boards—located at the entrance to the ballroom pre-function space—are the perfect places to display logos and other branded content to boost sponsor messages. Bonus: this area sees a lot of foot traffic. 
Both of these digital signage options can be used for decorative purposes, too.
Load photos and videos to share with guests over the LED boards as they congregate. You can even livestream video from an off-site location, as the event planners for Fishing League Worldwide did when they showed anglers catching fish at a faraway lake in real time.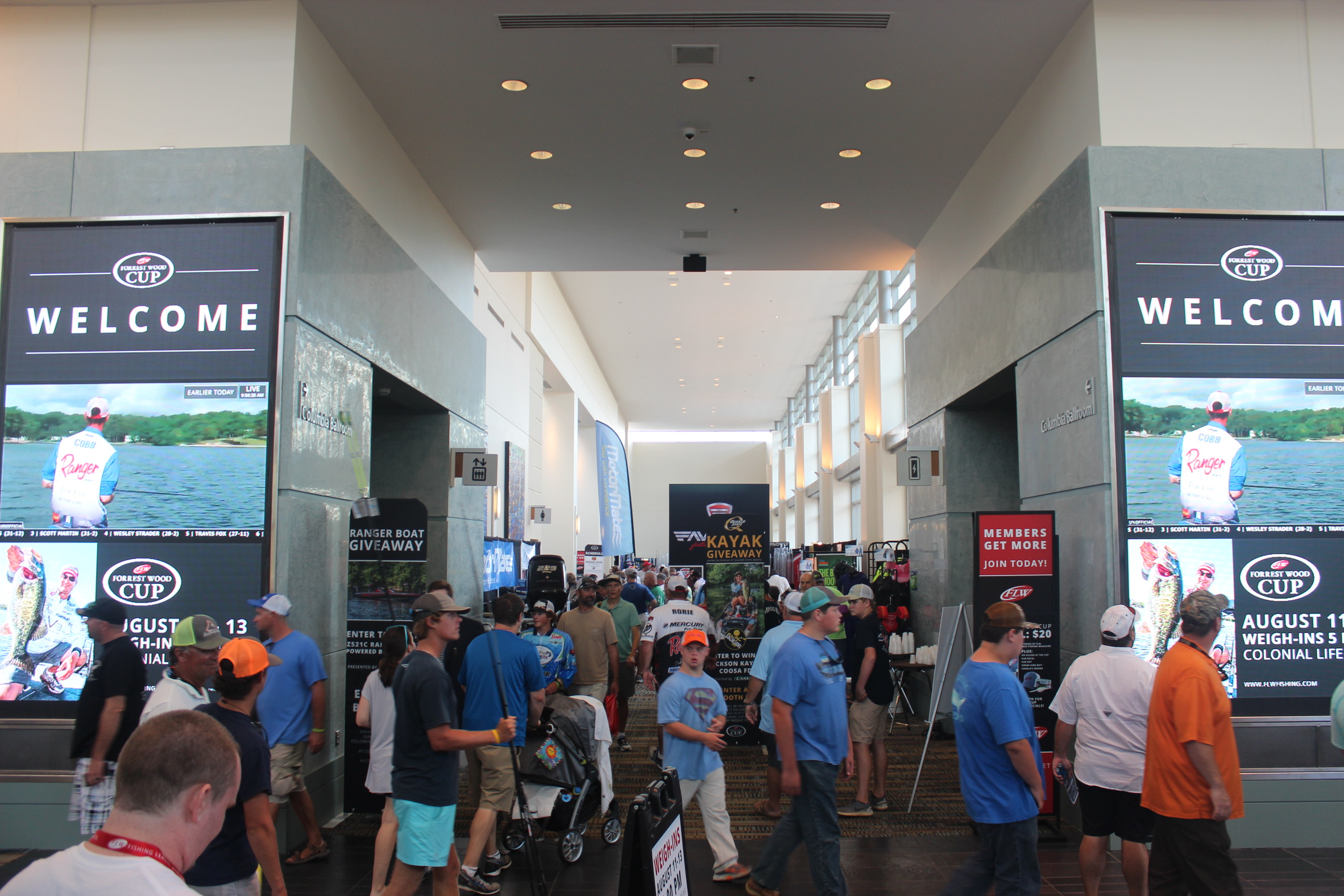 Tech-saturated boardrooms and breakout spaces
Need places for attendees to participate in small group sessions? How about a private spot for your board members to convene for an important discussion?
Take a peek at the equipment available in our new Lincoln and Senate Rooms, as well as our recently refurbished Spires Boardroom. They're the perfect settings for intimate, focused conversations, and are equipped with all of the technology your guests need.
Lincoln & Senate Rooms
70-inch television screens anchored to the front walls—two per room, four in total
HDMI cable ports and brand-agnostic "airplay" capabilities for all devices: laptops, phones, and tablets
Phone conferencing capabilities and hanging microphones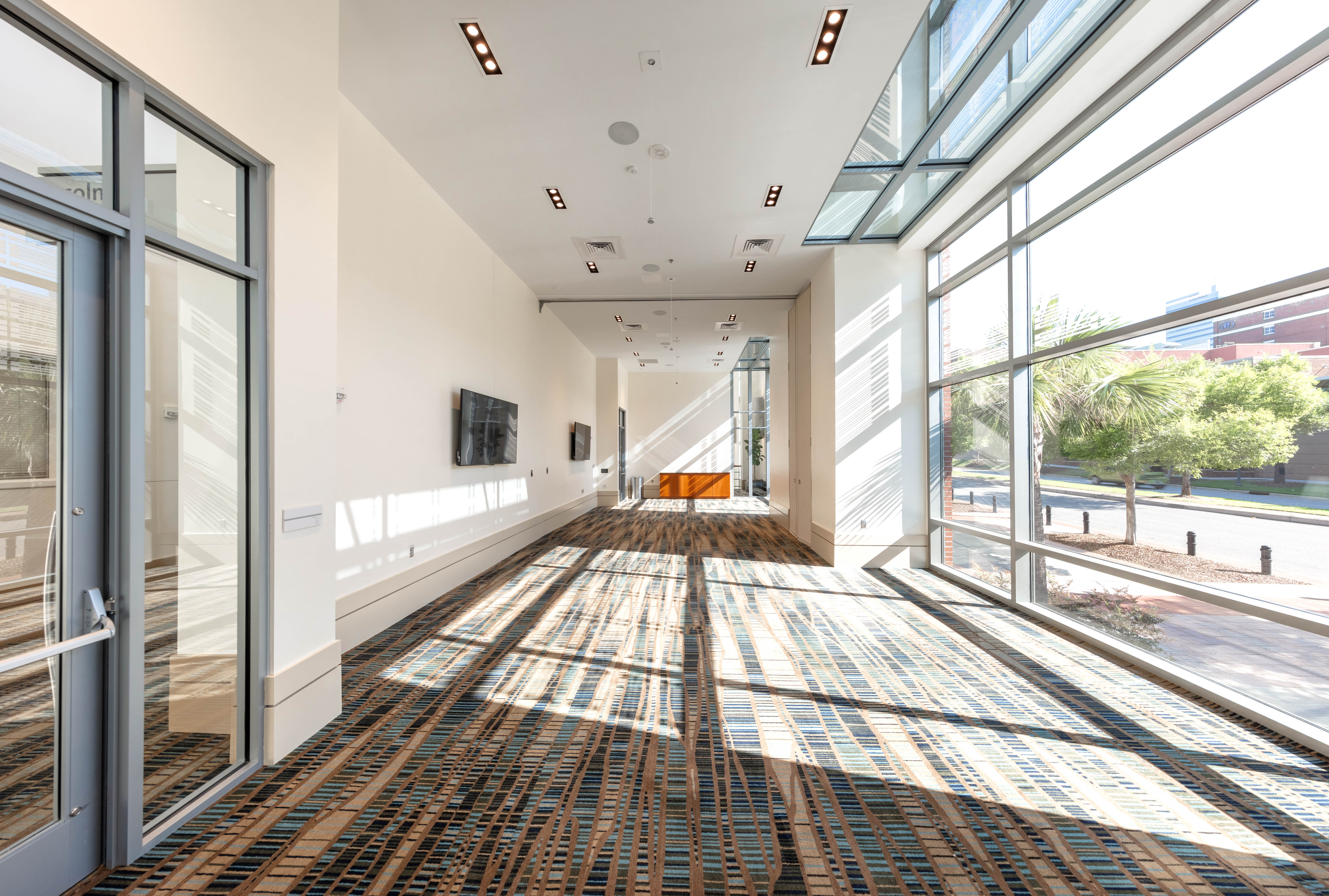 Spires Boardroom
Smart-board available for presentations, as well as a digital pen that allows visitors to draw directly on the monitor
Brand-agnostic "airplay" capabilities for all devices
Apple TV technology
Interested in taking a more comprehensive look at these spaces? Check out our recent story highlighting all of the special features available for renters.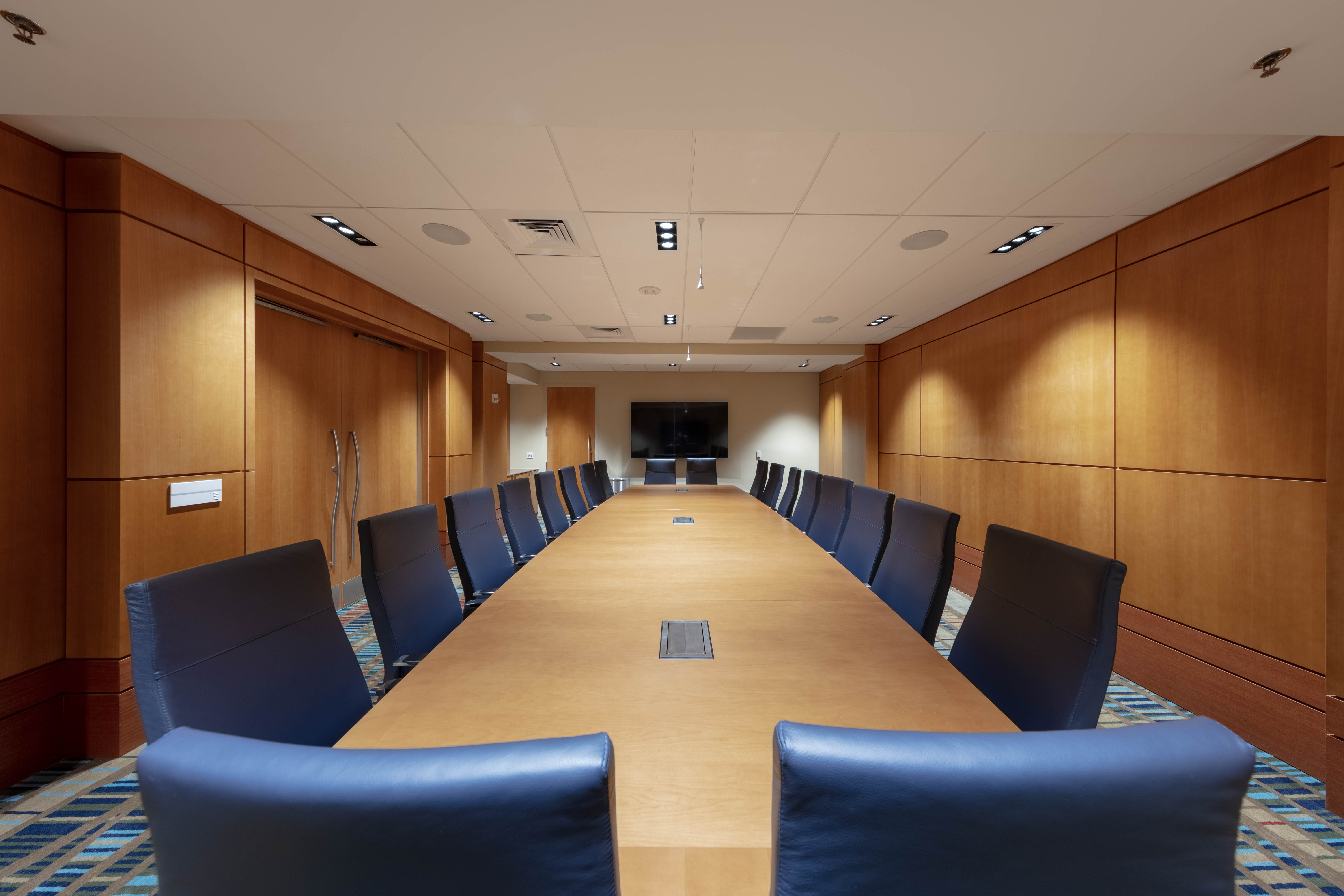 Audiovisual support in-house
There are always going to be unexpected hiccups that require troubleshooting in real time. When you run into those inevitable roadblocks and delays, it helps to have a committed team of tech experts on your side.
The Convention Center's in-house audiovisual team, South Carolina AV, Inc., can offer on-site support during your event should a need arise, whether it's a finicky microphone, a lightbulb in a projector, or something more complex.
Pro tip: if you work with this preferred provider, you'll get a discount from us.
Bottom line? Your conference attendees need the comprehensive technological support that only a venue like the Convention Center can provide. Plus, there are all kinds of additional tech features that you and your guests can enjoy when you book with us, including:
Airwall capabilities in the Lincoln and Senate Rooms to subdivide the spaces into more intimate settings
High-speed wireless Internet connection throughout the building
Mechanical shades on the Lincoln and Senate Room windows for added privacy and convenience
Optional muzak rentals that are perfect for festive gatherings
Theatrical lighting in our ballroom and pre-function areas, great for adding ambiance to your event
Ready to get started? Submit a Request for Proposal to our team today to put the wheels in motion for your next event.
Blog Post Layer
Versatile New Rental Spaces at the CMCC