A Holiday To Remember
General Information
Columbia Metropolitan Convention Center

2020 has not looked like any of us imagined, but the Columbia Metropolitan Convention Center is pleased to organize a free, socially distanced event as a part of the week long Vista Lights celebration. From a holiday market to a biergarten to local performances, A Holiday to Remember will provide a safe place to experience holiday fun. We will be utilizing industry best practices for gathering with all proper precautions in place.
NOVEMBER 20 - 22, 2020
Friday | 3 - 8 PM
Saturday | 9 AM - 5 PM
Sunday | 12 - 5 PM
For information on being a vendor CLICK HERE.                                                                                                                                                                                 
WHAT TO EXPECT
OPEN TO THE PUBLIC - FREE ADMISSION
The event will feature holiday favorites such as:
Holiday Market

Offering unique gift items to kick off everyone's holiday shopping

Holiday Themed Concessions
Biergarten

Enjoy tastings of Steel Hands seasonal brew on Friday 5 - 7 p.m., and Saturday & Sunday 12 - 2 p.m.
Also featuring other seasonal adult beverages

Photos with Santa 

For $5 visit and take your own picture with Santa with safety precautions in place (Credit Cards Only Please, No Cash will be Accepted)                

Christmas Tree Family Photos 

Our 18 ft Christmas tree is the perfect backdrop for this year's Christmas card photo! 
Professional family mini sessions offered Friday 4 - 7 p.m. and Saturday 9 a.m. - 1 p.m., no reservation necessary ($25 for 3 edited high-res images)

Kids' Zone 

With safety precautions in place, the Kid's Zone will feature a safe holiday craft brought to you by EdVenture Children's Museum

Performance Stage 

Featuring dance groups and musicians from around the community
*CLICK HERE for the market vendor list. More attractions and a detailed schedule to come.

CLICK HERE to print the Event Map.
SAFETY
The event will follow industry standards and feature safety precautions such as:
Masks or face coverings are required for all attendees to enter and for the duration of the event, except while actively eating or drinking, and for those 10 years of age or less.
We will be measuring the open floor space after the layout is finalized and using that to calculate the maximum capacity based on the recommended square footage per person for social distancing. We will have staff at the entrance ensuring that this capacity is never exceeded at one time throughout the event.
All spaces will be cleaned in accordance with CDC recommendations. 
All setups will be done to allow for at least 6 ft. of distance between booths, lines and seating.
To allow for a mask-free Santa photo, there will be a piece of plexiglass in between Santa and the children for ultimate safety. This thin, clear piece of glass will barely be visible from the front for the perfect holiday photo op.
Temperature checks provided by Molina Healthcare are required for everyone each day upon entry into the facility. No one with a temperature of 100.4 degrees or higher will be permitted to enter. 

*Read more about what we're doing to keep you safe on our COVID-19 page.
BROUGHT TO YOU BY: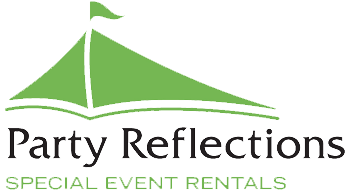 For information on being a vendor CLICK HERE.