A Holiday to Remember - Vendors
General Information
Columbia Metropolitan Convention Center
Do you have a small business selling unique craft items or perfect boutique style gifts? Our holiday shopping market will give you access to hundreds of locals looking for the perfect gifts this year.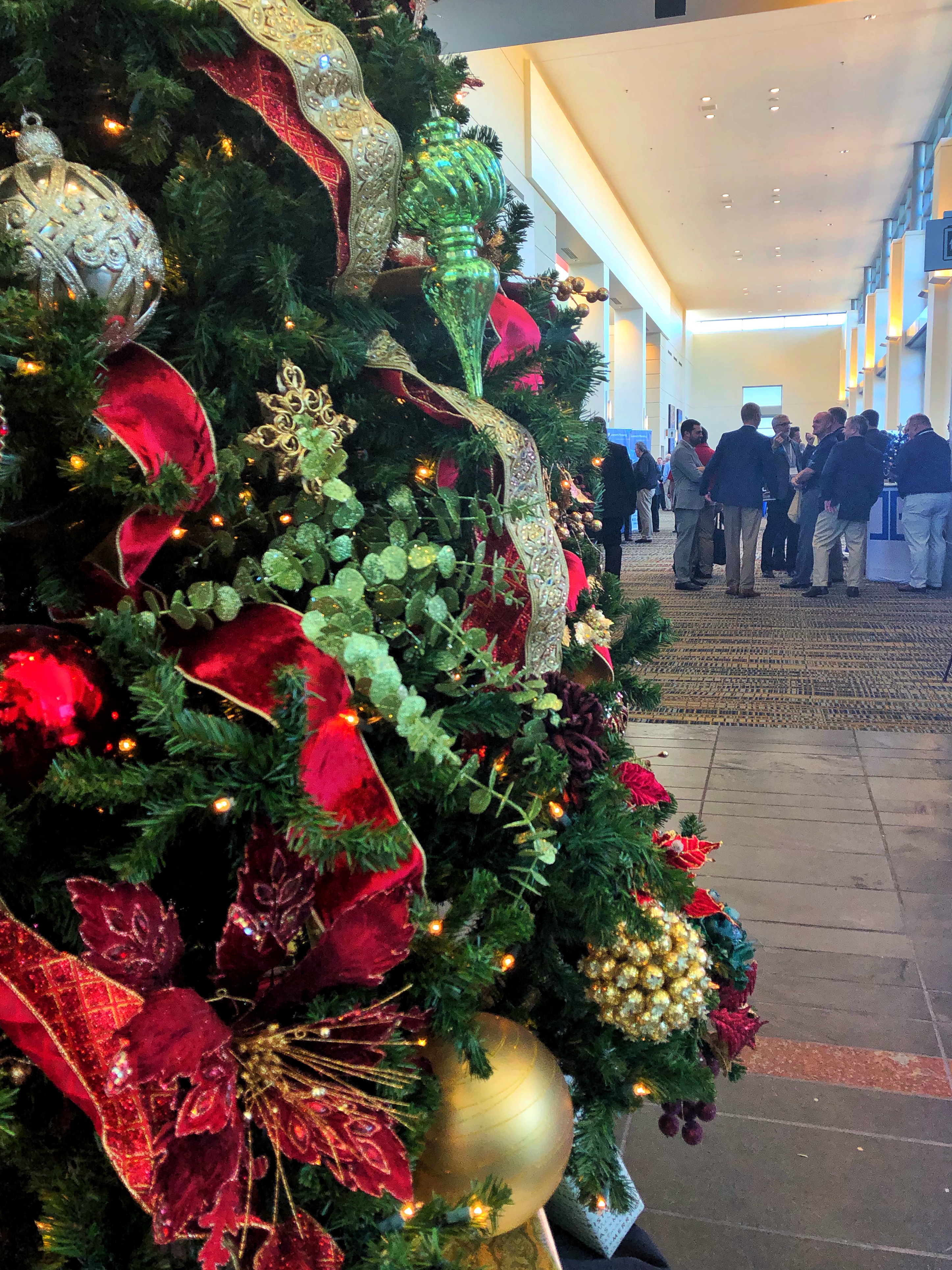 HOLIDAY MARKET VENDORS
Phunky Artz
Reveca Camacho Designs
Sweet Pea Childrens Boutique
Modern Companion 
Jen Landers Creative
limeGreen
Penny's Naturals
Adams Apple Company
Just Bead it
Pink Palmetto Boutique
A Little Happy 
Sebastian Harper/KiRoKa Essentials
K & T Designs
Petal & Fern Custom Threads
Copper Loft Designs
Kyle Smith Pottery
Hue Home Studio
CHI design indigo & Meraki
Apeeling Creations
Sips, Dangles & More
Berry Patch Boutique
LAND + LAKE + SEA Jewelry
Fern Ridge Monograms
Dolphin Wood House LLC
The Hope Chest
MAUI WOWI, SC
Bessie's Sweet Delights
Mary Kay skin care and cosmetics
JoJoSox
KMA Jewelry Designs
Lauralee's Kitchen
Zag Crystal Files
Maman Afrique Boutique 
Steel Garden 
MaxLiving
SPACE DETAILS
$150 for 10' by 10' space
Includes (1) 6' table, (1) chair, (1) 120V: 5 amp power drop and free limited Wi-Fi
$25 discount for each additional 10' by 10' space, i.e. $275 for a 10' by 20' space
*All spaces will be socially distanced from other vendors. As a result spaces are limited.
RESERVE YOUR SPACE
To reserve online, CLICK HERE (card only)
To reserve by check or money order, CLICK HERE for registration form and mail check or money order with form to:
Columbia Metropolitan Convention Center
A Holiday to Remember
1101 Lincoln Street
Columbia, SC 29201
If you have questions or want additional information before signing up, contact events@experiencecolumbiasc.com or call 803-545-0027.
VENDOR FAQ
Q: What are the event hours?
A: Friday November 20, 3 - 8 PM | Saturday November 21, 9 AM - 5 PM | Sunday November 22, 12 - 5 PM 
Q: When do we have access to setup?
A: Friday, November 20 from 8 AM - 3 PM  
Q: When is vendor move out?
A: Sunday, November 22 from 5 - 9 PM 
Q: When do vendors have access each day?
A: Vendors have access one hour before doors open to the public: 8 AM on Friday 11/20, 8 AM on Saturday 11/21 and 11 AM on Sunday 11/22.  
Q: What if I need more than just the (1) 6' table, (1) chair and (1) 120V: 5 amp and free WiFi included?
A: You are welcome to bring your own displays and tables, or you can order more from us through this link.  Cost is $20 per additional 6' table and $50 per additional power drop. Internet speeds can be boosted on your devices onsite if you find the free WiFi is not sufficient.
Q: Can I select my location?
A: We are building the diagram as we go based on booth size selections and social distancing, however if there is another vendor you want to be near, or an attraction you'd like to be near you can note it on the "Special Requests" area of your vendor registration form and we will accommodate if possible.
Q: Is there a fee for attendees?
A: No! The event is open to the public, and free for attendees!
Q: What should I do for food & drink while I am there?
A: We cannot allow outside food & beverage however, we will have concessions for sale during all event times, as well as hot holiday beverages and the biergarten. There are 60+ restaurants within walking distance of the building if you are able to step away for a break, however we ask that you enjoy any external food outside. Water fountains are closed per COVID recommendations, but we do have a water bottle filling station if you'd like to bring a water bottle to fill throughout the event.  
Q: What precautions are in place for COVID safety?
A: Temperature checks are required for everyone each day upon entry into the facility. No one with a temperature of 100.4 degrees will be permitted to enter.  Masks or face coverings are required for all attendees to enter and for the duration of the event, except while actively eating or drinking, and for those 10 years of age or less. We will be measuring the open floor space after the layout is finalized, and using that to calculate the maximum capacity based on the recommended square footage per person for social distancing. We will have staff at the entrance ensuring that this capacity is never exceeded at one time throughout the event.
Q: How can I promote the event to my networks?
A: We will be emailing out a flyer with attendee information for the event, as well as a link to the event website and facebook event on November 2 for you to distribute to your networks.  We will also keep you all updated on the different networks in which we have been promoting the event, as well as any media coverage received in the weeks leading up to the event.
Q: Have a question we missed?  
A: Don't hesitate to reach out to us at events@experiencecolumbiasc.com or 803-545-0027.