Sustainable Holiday Kitchen Tips
General Information
Columbia Metropolitan Convention Center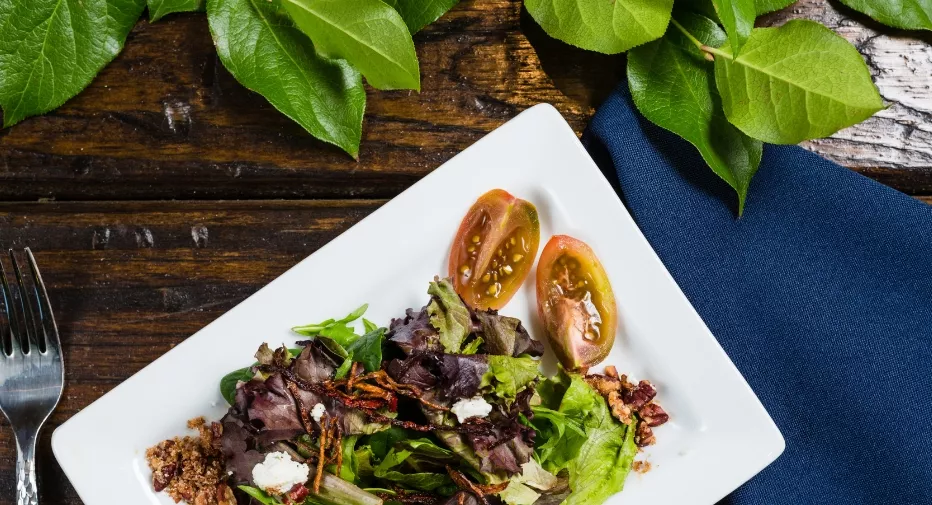 Keeping a green kitchen doesn't mean you have to skimp on flavor for your holiday dinner table. If anything, it means your meals are going to be that much more delicious.
Check out these helpful tips from Chef Tommy Kasperski of Spectra, the Convention Center's in-house catering company. And, while you're at it, enjoy these gorgeous photos of recent holiday meals prepared by Chef Tommy and the Spectra team for our clients.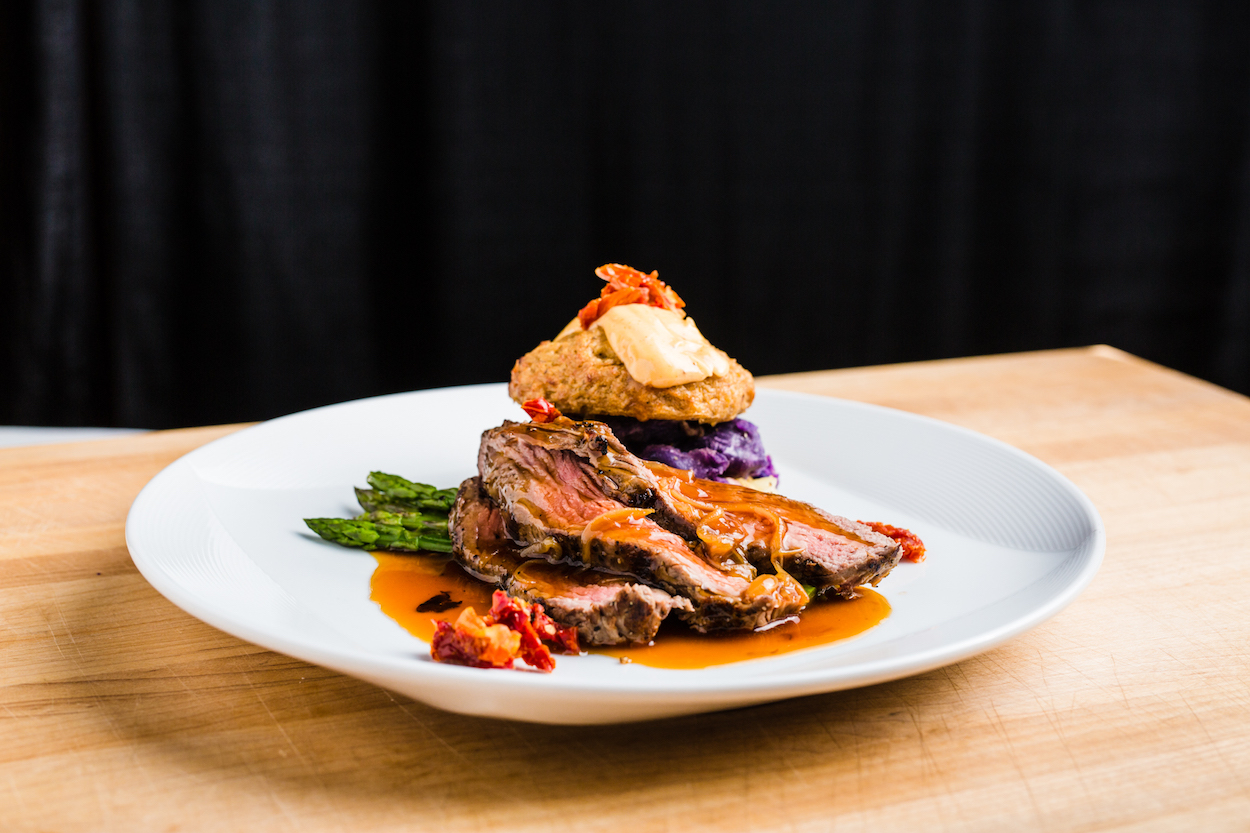 Source ingredients locally and regionally
Why go to all this trouble when you could just as easily go to the supermarket? We'll let Chef Tommy take over from here:
"Local sourcing is a win-win for all parties involved," he says. "The result is fresher ingredients and a fresher product, plus, you're reducing your carbon footprint and supporting local farms. It's just the right way to do business."
Need some guidance on where to start in terms of menu prep? Protein is up to you, but in the produce realm, be sure to chow down on in-season delicacies like sweet potatoes, mustard greens, and collards.
Herbs like sage and rosemary—also in season at this time of year—are excellent sources of seasoning for dishes at your holiday dinner table.
Based in the Columbia area? Not sure where to turn for high-quality, locally-sourced ingredients? Here's Chef Tommy's list of essential providers:
City Roots: This Columbia SC based urban farming operation offers the best in-season produce, from arugula to beets to carrots, and beyond.
Heritage Farms: Your one-stop shop for all things pork, based in beautiful Goldsboro, North Carolina.
Joyce Farms: With operations in Georgia, South Carolina, and North Carolina, these poultry experts will provide you with all the organically-raised chicken you could ever dream of eating.

Pecan Crusted Chicken with Sweet Bourbon Au Jus, Sweet Potato Puree and Grilled Broccolini
Other practical tips to keep your kitchen eco-friendly
If you're more intentional with your recycling and composting habits, you can make a huge dent in your personal carbon footprint. Here are a few easy-to-implement, commonsense ways to do just that:
Compost all of that food waste left over from meal prep—this is an excellent way to fertilize your home garden.
This should go without saying, but be sure to recycle all aluminum, cardboard, glass, plastic, and steel left over from your meal prep as well.
Recycle your used cooking oil through the City of Columbia's Southern Fried Fuel program (cooking oil poured straight down the drain can clog pipes over time, leading to extreme plumbing damage).
Why is all of this so important? We'll defer again to Chef Tommy for an answer.
"For me, having a daughter is a daily reminder of how important it is to operate sustainably," he says. "We have to preserve our natural resources for all of the generations to come."
Our favorite holiday indulgence here at CMCC
Here at the Convention Center, Chef Tommy's famous caramel-drenched bread pudding is the stuff of legend.
This tantalizing dessert—an upscale reboot of a family recipe passed down from Chef's mother—combines all of those indispensable holiday flavors we know and love, flavors that make us feel the spirit of this season that much more intensely.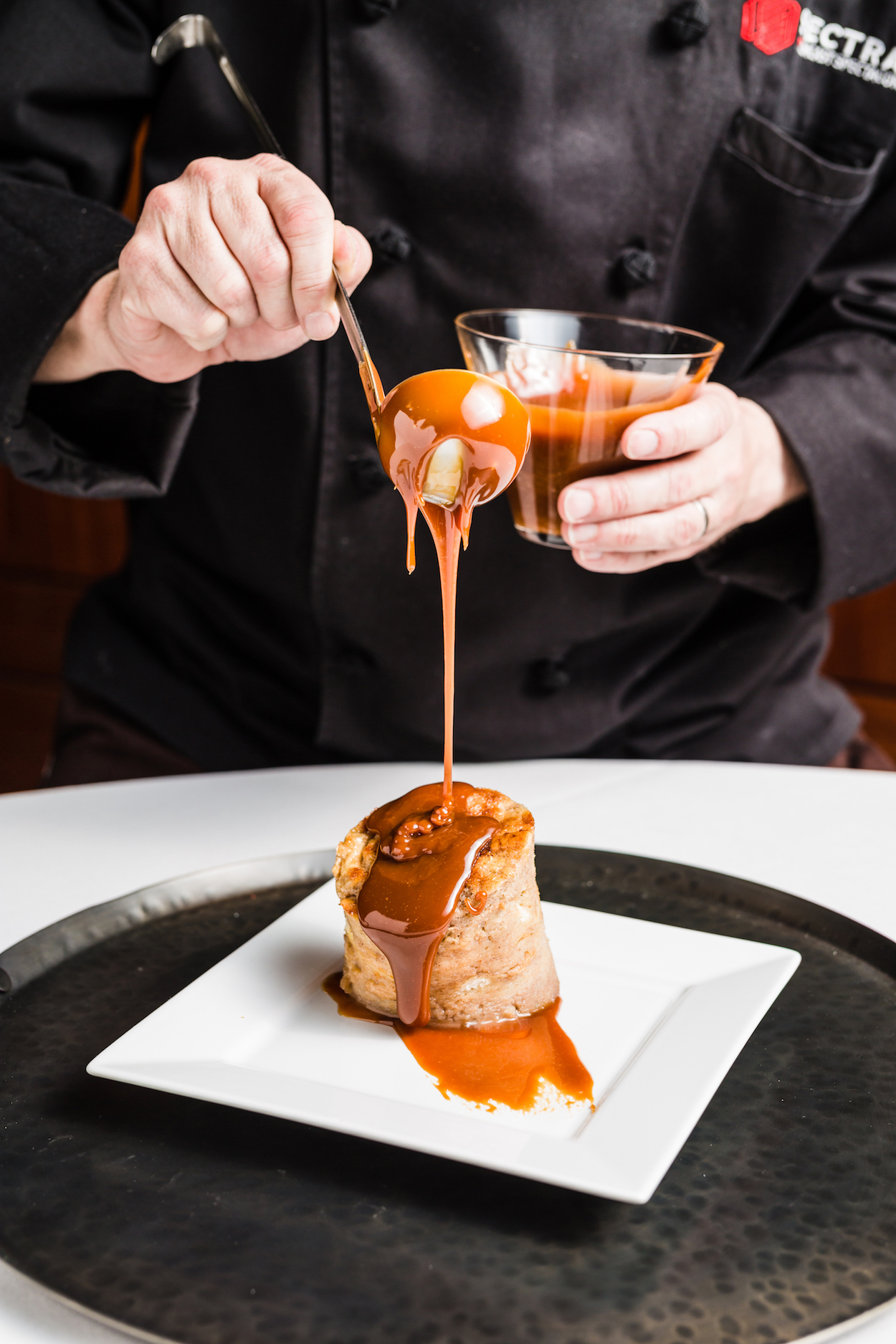 Gobs of gooey, sweet caramel, tempered with a dash of salt, drizzled over warm, fluffy bread pudding. It's a decadent take on a tried-and-true southern classic, and precisely the sort of finishing touch that your next Convention Center gathering needs.
Want a custom menu from Chef Tommy at your upcoming event? Stop salivating and start planning! Reach out today for more information on how to get this process started.