Seasoned Event Planning Experts on Your Side
General Information
Columbia Metropolitan Convention Center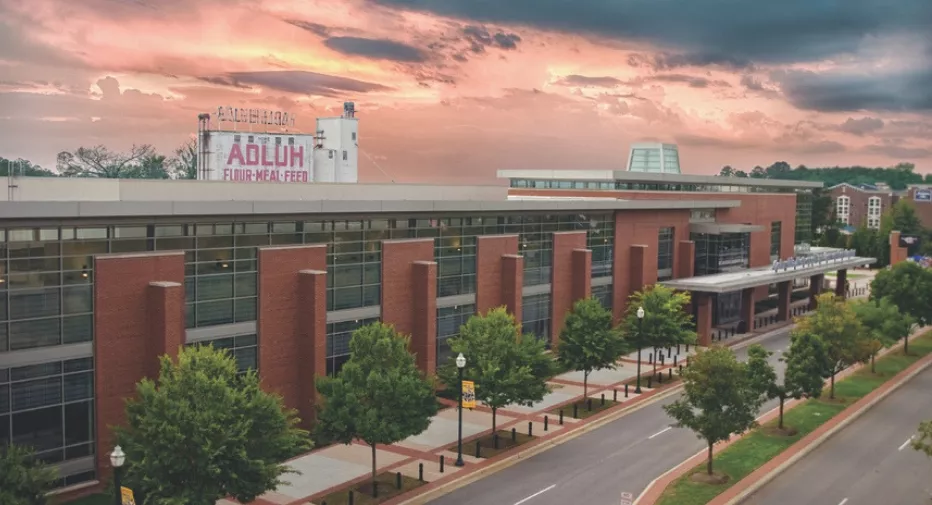 Dawn Marshá, chief Employer Integration Manager at the University of South Carolina's Darla Moore School of Business, was determined.
It was mere days before the school's largest-ever Business EXPO - an annual career fair where representatives from local, national, and international businesses convene to recruit interns and full-time hires from USC's talent pools - was to be held at the CMCC. Plus, Hurricane Florence was barreling down on the Palmetto State.
Thankfully, the Darla Moore School of Business had the Convention Center on their side.
Real-Time Support from the Convention Center Staff
With 140 employers set to attend, and over 1,000 students eager to jumpstart their careers through one-on-one interview opportunities, Dawn refused to let inclement weather stand in the way of a successful event.
"We'll be there by boat and flashlights if we have to!" she wrote to the Convention Center team early on.
Ultimately, the hurricane didn't negatively impact the Business EXPO, but ongoing support from the Convention Center's Events team ahead of the storm meant a great deal to Dawn and the entire Darla Moore School crew.
Knowing that the Convention Center team was on call, and that she could count on them to assist with whatever Business EXPO related issues arose, provided a greater sense of security that the event would run as planned.
"The Convention Center's Events Management team was top notch. They were responsive, calm, collected, and very helpful," she says now. "They understood how high our bar was, and they matched it."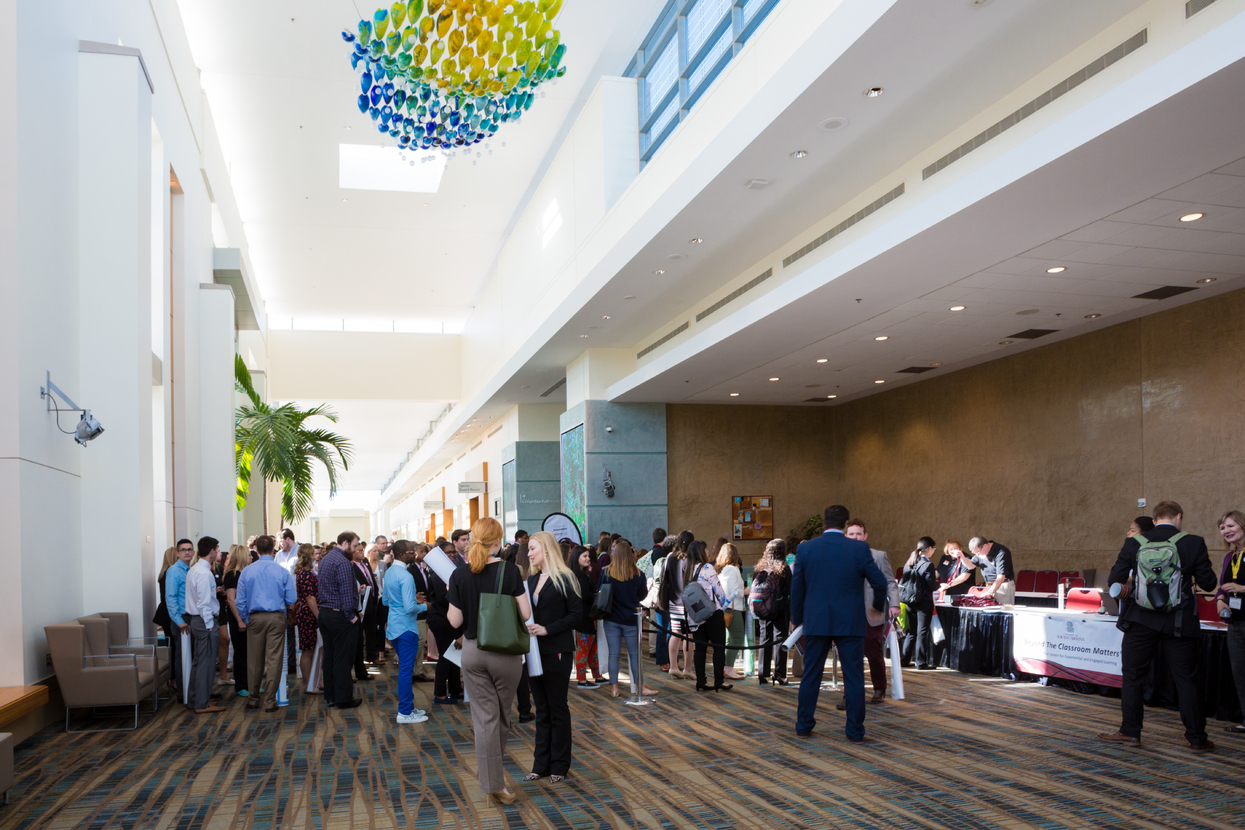 Facilities that Suit Your Stakeholders' Needs
A mix of students and hungry business representatives, there were all kinds of parties involved in the Moore School's event, and all presented a unique set of challenges and needs for which the Convention Center was tasked with providing solutions.
Over the course of this two-day event, the Convention Center offered Business EXPO stakeholders the following spaces to accommodate each of these parties:
Carolina Room
With the ability to divide this room into two distinct spaces using an airwall, the 2,223 square-foot Carolina Room (located on the Convention Center's lower level) served a dual function during the Business EXPO:
One side was equipped with six tables and served as a quiet, impromptu interview space for spur-of-the-moment conversations between students and prospective employers.
The other served as an informal "coat check" for participating students' backpacks and assorted personal items.
Exhibit Hall
This 23,700 square foot space served a variety of purposes during the EXPO:
Day 1 - With assistance from the Convention Center's longtime partners, PRX Exposition Services, employers installed 142 exhibitor tables were installed, which employers utilized to display information about their respective organizations to students.
Day 2 - Overnight, the Convention Center and PRX teams transformed the space into 75 10x10 foot booths where those same employers could host private interviews with student candidates, should they so choose.
Richland Room
The 5,670 square-foot Richland Room became the de facto dining space for visiting employers during the Business EXPO, with hundreds of specially prepared lunches served by the Convention Center's in-house catering team, Spectra.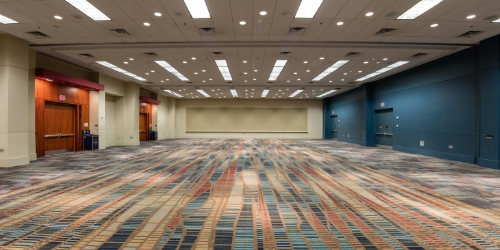 Amenities that Wow Your Business Partners
With major players from Coca-Cola to International Paper in attendance, it was imperative that the Darla Moore School of Business make a good impression.
Here are a few of the steps that the Convention Center took to ensure an optimal experience for the school's business partners:
The Convention Center's IT Department boosted bandwidth to assist with rapid-fire student registration, and any special Internet-related needs that prospective employers might have.
The in-house catering services offered prospective employers an array of delicious eats, including breakfast, snacks, and lunch.
Lounge chair furniture situated throughout the building made space for comfortable, casual conversation between event participants.
Six-foot tall LED walls displayed sponsor and business partner logos in high-traffic areas on the upstairs level.
The bottom line? When you partner with the Convention Center, you get more than just a pretty venue. You get the support of a committed, hands-on team of event planning experts, willing to go above and beyond the call of duty to help you realize your vision (and impress all stakeholders involved).
It's time to get the planning process for your event started. Reach out today!