Planner Talks: When Everything Clicks
General Information
Columbia Metropolitan Convention Center
An all-volunteer organization, the U.S. branch of the International Plastic Modelers Society (IPMS) promotes hobby modeling and provides opportunities for modelers to share their skills in a social setting, as well as opportunities to participate in local, regional and national contests and conventions.

Participating in this craft for more than 50 years, Peter Maher served as convention chair for IPMS's first gathering at Columbia Metropolitan Convention Center in August 2016. "We're an associate group who likes to build models," Maher says. The four-to five-day convention is limited to IPMS members, and ends with an awards banquet for the competition, where attendees build a model from scratch or from a 1,400-piece kit, with a fairly stringent set of rules.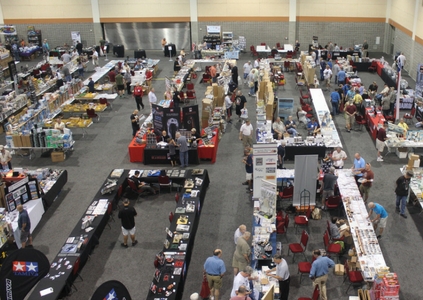 Executive Sales Manager at Experience Columbia SC, Crystal Morris, worked with IPMS for six years in advance to secure the international conference in Columbia. Thousands of attendees at the 2016 event included participants from as far away as Japan, French Polynesia, South Africa, the U.K. (where the organization was founded), Brazil, Argentina and Mexico, and they accumulated 1,550 room nights. Although this convention typically does not return to a location, IPMS may submit a bid to return to Columbia in the next five to six years. "Things just clicked," he says. 

We spoke with Maher about the success of this event at the CMCC and why the city and the venue both worked so well.

What hotels did you use?
We had eight featured hotels, including the Hilton and the Hampton, the Hyatt, the Springhill, the Sheraton downtown, and Inn at USC Wyndham. They did a fantastic job, along with Experience Columbia SC.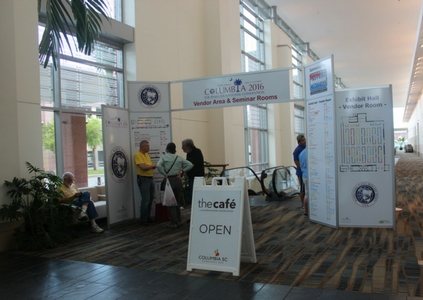 Why did IPMS choose the CMCC for this event? 
It's the largest facility that could meet our needs. This was strictly a convention and we're among the largest conventions in the world. We scheduled it so the facility had sufficient room for daily seminars, with larger rooms that were available for the business meetings, and available in the evening. There were three to four additional rooms available, too, if we needed them.

What are some of the other benefits of the venue?
There was a central focus point, with the lobby on the first floor. From the lobby where registration typically takes place, we used the main entrance. Signage on the building indicated the convention [was happening].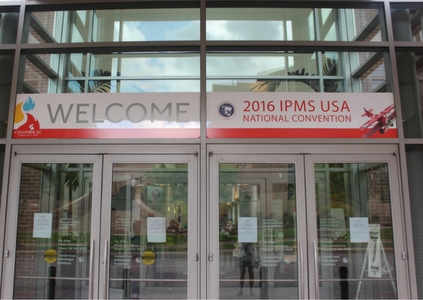 How did the staff at the CMCC help during the planning process?
They are very good. They're professional, engaged and very focused on what they do. Sarah Britt and Sara Fordham were constantly with us to get tables set up and everything else. They know what makes a convention work and they knew where we were going with this, and every one of us was impressed. They are punching way above their weight class.

What's food planning like at the CMCC? 
They have the ability to put anything on the table that you want-I'd say gourmet-level, including vegetarian. It was well presented with real silverware and plates and a classy feel. Food was hot and the service was good.

What tips do you have for other meeting planners choosing the CMCC for an event?
It's an excellent facility for events of our size and there's a lot of room. You need to come to them with a well-organized group of people and a plan that they're willing to put the time in for. And there have been very few places over 50 years that have offered so many restaurants and hotels in a small area.