Planner Talks: How to Plan a Competitive Event at the CMCC
General Information
Columbia Metropolitan Convention Center
Dancemakers, Inc. has held a Friday-Sunday dance competition at Columbia Metropolitan Convention Center annually since February 2010 as a part of a national tour. Operating for more than 35 years, this dance convention and competition takes place in 20 cities each year. When the event takes place in Columbia, about 600 mostly drive-in attendees use 330 total room nights at the Hilton and, if needed for overflow, the Hampton Inn.

During the event, professional dance instructors staff classes during the day, while the competitive events are scheduled during the evenings. Almost all of the event's components take place at the CMCC. Designed to bridge the gap between studio and professional dancers, Dancemakers Inc. competitions award prizes, scholarships, cash and opportunities to participate in the national tour.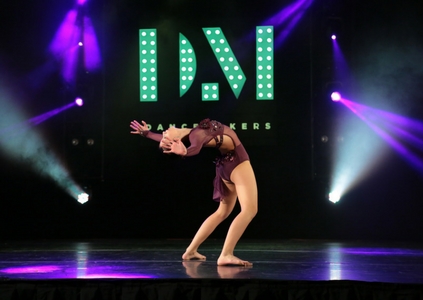 Brad and Felicia Taylor, co-owners of Dancemakers Inc., are responsible for planning the annual event in Columbia, which has rebooked the event at the CMCC through 2021 with the help of staffer Alexa Hawkins. "They offer a really great space, and Southern hospitality, so they naturally draw people with larger events," Brad says. "It's right up our alley of what we need."

We asked Brad a few more questions about his event planning experience with the CMCC, and here's what he said:

Why did you originally choose to schedule this event in Columbia?
We have a pretty big following in the Southeast and we were looking to go to Atlanta, but a lot of our competitors go there. I'm from South Carolina, and I knew the Columbia area.

Why did you choose the CMCC for this event and what are some of its benefits?
There's plenty of square footage at CMCC and none of the area hotels could handle the size of our event. We like where the CMCC is located, because a lot of our clients drive in and our event is kind of nonstop. So it's important to be in a place where you can easily walk to grab food or [find] nightlife. [Dancemakers'] needs are the convention center, and a hotel for people to stay.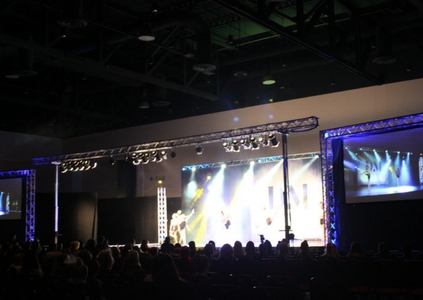 How does Columbia compare to other cities where you meet?
Columbia is a really great event [destination] for us. We have a lot of really great clients in Columbia and the surrounding area, and CMCC offers enough space for the event.

Did you meet any challenges during the event? If so, how did you overcome them?
We haven't had any really big challenges. There's a really strict policy about bringing in outside food and beverage, but we've been able to discuss this issue with CMCC staff and have them step up and offer some good, healthy, tasty options.

What tips do you have for other meeting planners who choose the CMCC for an event? Being prepared far enough out and being really detail-oriented and letting them know exactly what you're looking for [is important]. And we do our pre-con with the convention center staff and that helps them understand our schedule.

What are some of your personal favorite spots in Columbia?  We go in and work all day, every day, so there isn't a lot of time to explore. But it's great to grab some great oysters from a few of the spots around the Convention Center.