Planner Talks: Convenience and Customer Service at the CMCC
General Information
Columbia Metropolitan Convention Center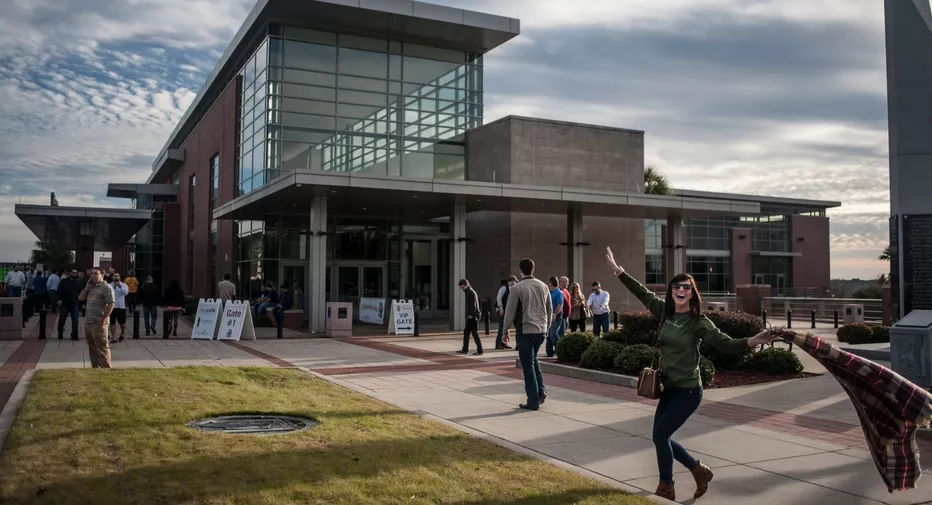 Clemson University South Carolina Water Resources Center has held its biannual statewide South Carolina Water Resources Conference at the Columbia Metropolitan Convention Center every year since 2010. On average, the 350 attendees for this conference utilize 130 total room nights at the Hilton, Hampton Inn, and SpringHill Suites.

The conference addresses water resources issues in South Carolina. Goals include communicating new research methods and scientific knowledge to participants, while educating scientists, engineers and water professionals. This important event provides opportunities to disseminate useful information to policy makers, water managers, industry stakeholders and citizen groups, as well as the general public.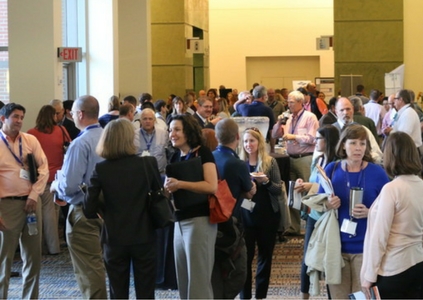 Dawn Anticole White, MMC, is program manager for Clemson University South Carolina Water Resources Center. She says that attendees both fly in and drive in, in order to attend the biannual conference. "It's nice to be able to easily access food and coffee options within walking distance of the CMCC," White says. "And the organization of the space allows us to keep all of our activities within close range."

White talked with us about why she chose Columbia, what she likes most about the CMCC and what her experience with the staff has been like.

Why did you choose Columbia as a host city for the event? 
We have held this conference in Columbia for the past four occurrences-of 5 total occurrences- because of its central location in the state and the availability of the convention center. The conference is held every other year.

Why did South Carolina Water Resources Center choose the CMCC for this event? 
The CMCC is the only venue in Columbia that can easily accommodate our attendance numbers, and the layout and space of the venue serves our conference needs very well.

What are some benefits of the venue? 
Free, convenient, and abundant parking; high quality of catering offerings; arrangement and convenience of the rooms we use (ballrooms and lower level smaller rooms); and overall quality of the facilities.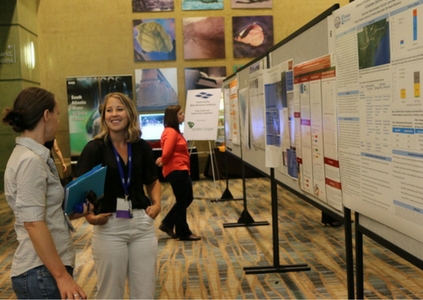 What's your experience with menu planning at the CMCC?
It is rather easy for us as we keep the same options from the past event with regard to quantity and general offering types. We may ask the catering manager what they recommend, with regard to desserts.

What do you think about the people you have worked with at CMCC? 
Everyone was polite and professional and they want to be accommodating. They are polished with regard to their ability to serve a variety and quantity of clients, oftentimes overlapping each other.

Our event manager, Jennifer Bozzo, was very responsive and accommodating. She is also professional and controlled in all situations. It is a pleasure to work with someone who is confident and knowledgeable of their responsibilities-and who can facilitate action from other CMCC contacts if needed.

Do you consider your events at the CMCC to be successful? 
We have always had very good feedback from our attendees about the convention center and the organization of the conference itself. 2016 was our most successful occurrence, with an increase in attendees, contributors and exhibitors.

What tips do you have for other meeting planners choosing the CMCC for an event?
Have a detailed discussion with the AV staff as to how presenters will use the equipment. And it was most helpful to go over the work orders with our event manager, line by line, and talk over what the 'run of show' would be. It is probably most helpful to talk through needs as if you were running through the logistics of the event, hour by hour, and do this with each contact-overall event, catering and AV.

Any other feedback on your experience at the CMCC? 
It's challenging to manage a large event that occurs every other year, and we do rely upon the convention center to keep good records of our past events so that they can refer back to those records when planning the next event. Overall, we can tell that our business is important to them, and we do appreciate that.