Organizing a Conference? CMCC Can Help
General Information
Columbia Metropolitan Convention Center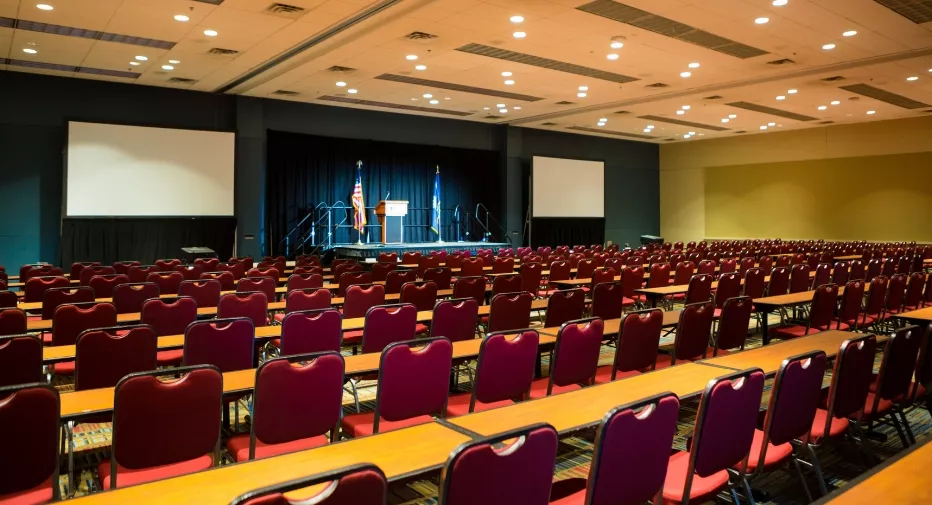 Attendance for the South Carolina Athletic Trainers Association (SCATA) annual two-day conference—an opportunity for networking and skill-building among athletic industry professionals working in high school, college, and university environments—was growing, and growing fast.
With the rise in attendance numbers, the SCATA needed a larger venue and a staff that could accommodate the influx of people. 
Cue the Convention Center: with plentiful space, as well as proximity to Columbia's thriving downtown, the SCATA found the ideal venue for their conference.
With support from the Convention Center, the SCATA was able to pull off a successful event that drew close to 440 attendees from across the state. But how does the Convention Center stand out from other venues across the state?
Plenty of Room to Spread Out
Need room for vendor booths, like the SCATA did?
How about big, open spaces for event speakers to deliver lectures in addition to smaller settings for breakout sessions, where participants can have dynamic discussions about the topics at hand?
The Convention Center has numerous flexible meeting spaces, specifically designed to be able to accommodate both intimate settings and space for growing general sessions to meet all of your conference-hosting needs.
Vendor Exhibition Spaces
Medical equipment, bandages, athletic tape brands, and more: vendors for the SCATA's conference needed lots of room to set up their booths, as well as easy access to steady power in order to keep their electronic displays running.
Ballroom A, a nearly 6,000 square foot space on the Convention Center's upper level, offered more than enough room for their vendors to set up shop adjacent to the primary general session space to create a great flow of traffic through the space.
General Session Venues
Ample room for presentation screens and panel discussion tables, as well as elegant 24 ft. ceilings and high-end finishes—Ballrooms B & C on the Convention Center's upper level were perfect for general session meetings during the SCATA's conference.
With space enough to accommodate 420 people classroom style right next to the vendor room, the room provided space for the conference to accommodate their larger numbers this year, with room to continue to grow over the next few years.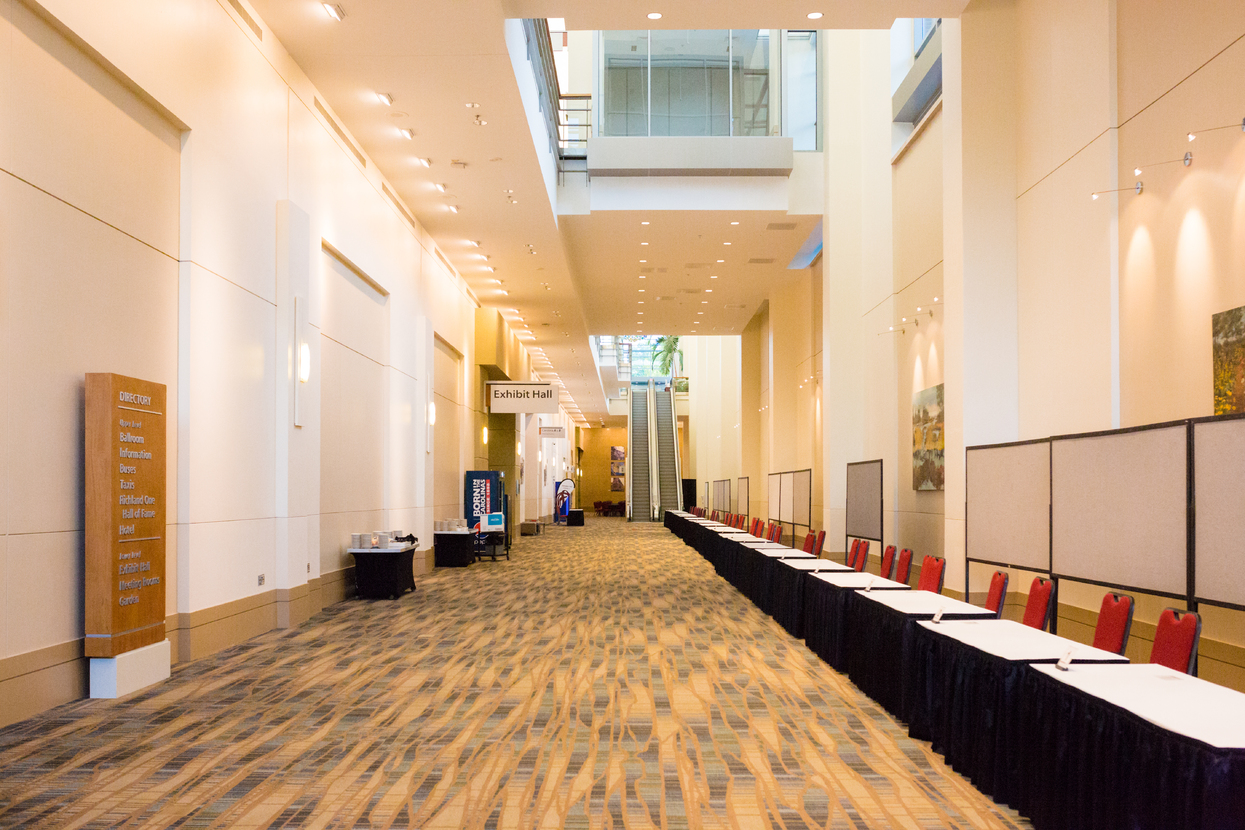 Breakout Spaces
Clocking in at around 2,200 and 1,800 square feet, respectively, Lexington Rooms A & B are the perfect breakout spaces for intimate, small-scale conversations between conference participants. With the ability to accommodate up to 350 when combined together (or 80-150 in each side when separated), Lexington offers great breakout flexibility, and the adjacent Richland, Carolina and Congaree rooms offer up to five additional breakouts almost identical in size. 
Just ask the SCATA. They used the Lexington Rooms for in-depth educational sessions during their recent convening.
Capacity to Support a Range of Needs
This is more than just an event space.
When you partner with the Convention Center, you enjoy a range of additional event-planning benefits. Here's a brief sampling of what the SCATA enjoyed during their 2018 conference:
High level of customer service: The CMCC team is here to make your life easier. They accommodated early vendor move-in times, with guidance from the security team, and created banners with the organization's logo to welcome attendees to their new home base. 
Hotel support: Coordinated with the Vista's Hilton Hotel, less than one block away, to ensure conference proceedings ran smoothly.
Custom catering options: Offered a range of snacks, from ice cream bars (to beat the July heat) to brownies and muffins, as well as continental breakfast packages, to keep attendees alert and engaged.
With room to continue to grow over the next few years in their new downtown home, SCATA has chosen to make the Convention Center their home through July 2020.
Need space for your conference or special event? The Convention Center can help. Reach out for a consultation today.