Heavy-Duty Exhibition Needs? No Problem
General Information
Columbia Metropolitan Convention Center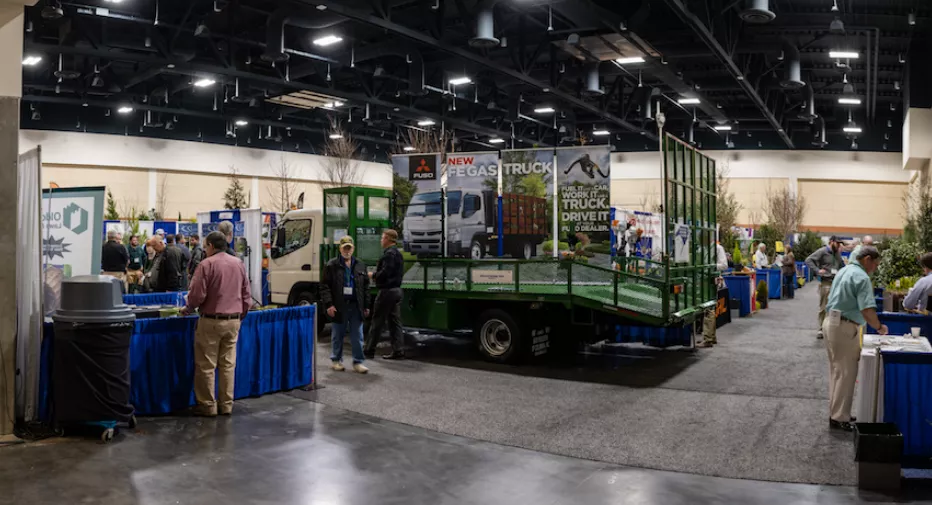 For the second year in a row, the South Carolina Green Industry Association (SC Green for short) has hosted its trade show at the Convention Center.
Drawing crowds in excess of 750 people per day, SC Green's trade show is the largest gathering of nursery and landscaping professionals in the Palmetto State, luring attendees from around the Carolinas, Florida, and beyond.
Formerly hosted in Myrtle Beach, the Columbia Metropolitan Convention Center has proven a much more comfortable atmosphere for the event.
With our highly walkable downtown, central location perfect for travelers within the Palmetto State, and flexibility accommodating complex exhibition needs, it's no wonder that SC Green switched to our venue.
Let's take a closer look at this event, and how the Convention Center helped pull it off.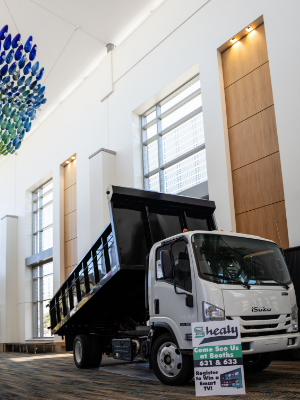 Ample room for vendors (plus, a bit of TLC for their plants)
For the duration of the four-day show, there were over 200 exhibiting trade professionals and salespeople in attendance. So many, in fact, that SC Green and its hundreds of conference participants took over the entire building for the event.
Within this group, each exhibitor had their own unique setup needs, which the Convention Center was more than happy to assist with.
Here's just a few of the ways in which the CMCC staff helped out with the setup:
Plenty of booth space for exhibiting professionals
Facilitated an easy move-in process by coordinating an off-site marshalling yard
Allowed forklift transfers of large plants, trees, and other display items
Allowed three trucks into the facility to accommodate heavy-duty transportation needs
What's more, to ensure that all of the plants and trees were properly hydrated, the Convention Center staff made the rounds each day, offering ice to exhibitors—that way they'd have a steady supply of water to keep their display items green and healthy.
Spaces to pursue continuing education 
This wasn't just an event for exhibitors, mind you. Nursery and landscaping professionals seeking continuing education credits found a home at the Convention Center, too.
Presentation spaces around the building were set up classroom-style for smaller scale, intimate workshops and theater-style for larger addresses and lectures.
Attendees were able to study a variety of subjects, and to obtain the latest pesticide credit certifications they needed for their professional development.
The Convention Center also reserved a committed test-taking space within the building where attendees could take their Certified Nursery Professional exam in relative peace and quiet, away from the bustle of the event proceedings.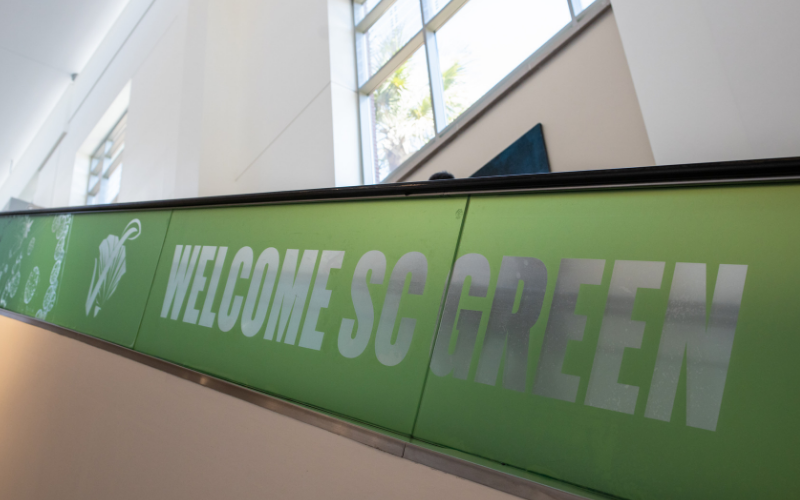 Personal touches that make all the difference
When you partner with the CMCC, we do our best to make your event unique and enjoyable for all parties involved.
Here are a few of the special touches that the CMCC staff added to make the conference experience that much more memorable for attendees:
Produced a custom-made "Welcome SC Green" sign for the escalator system
Coordinated with SC Green to display a slideshow with sponsor logos on LED walls in the pre-function areas
Set out custom napkins printed with sponsor logos during food breaks for the duration of the event
Want to feel the Convention Center difference at your next event? Have heavy-duty exhibition needs that you're not sure your local venue can accommodate? Don't worry—we're on your side.
Reach out to our team of event planning experts today to get the coordination process started.