Going Green at the CMCC
General Information
Columbia Metropolitan Convention Center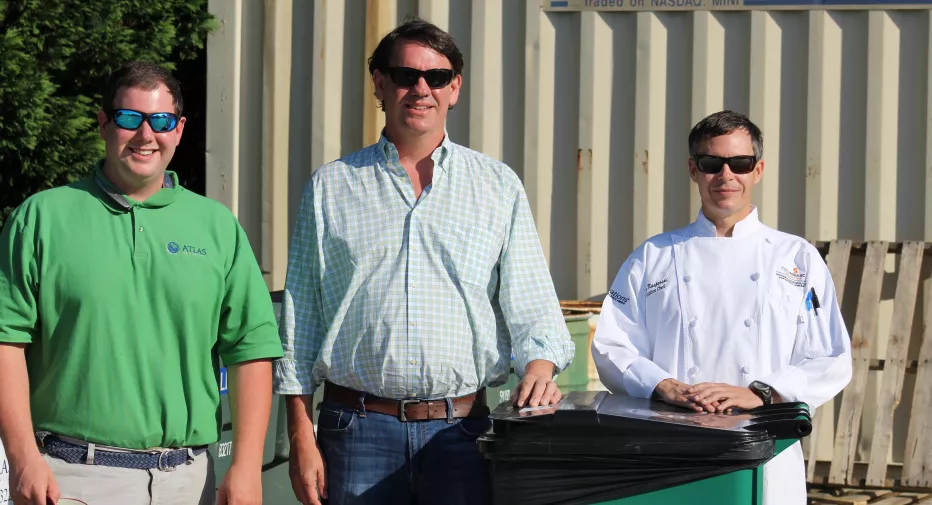 The Columbia Metropolitan Convention Center has been focused on conducting business responsibly for a number of years, maintaining high environmental standards in energy efficiency, waste management, recycling, purchasing, food preparation and more. The center has implemented several specific measures to limit its carbon footprint and help event planners organize more eco-friendly meetings and events. 

In early 2015, a CMCC sustainability committee was formed to help guide the center's green initiatives. One or two members from each department serve on the committee, including Sarah Britt, the chair of the committee and representative from the sales team. She organizes the committee's meetings and efforts and communicates to all staff with updates and about new efforts. Britt recently answered some specific questions about the committee's efforts and new initiatives for the CMCC. 

What are some of the CMCC's main initiatives intended to limit your environmental impact? 
In a facility that hosts hundreds of thousands of guests every year, the biggest way we can make an impact is through reducing waste and energy consumption. In efforts to reduce waste, we have replaced all building trash cans with a trash/recycle sort unit, and spent a lot of time educating staff on what can be recycled front of house and back of house. We have a cardboard compactor to recycle all bulk cardboard, and the kitchen recycles used cooking oil through a program that repurposes it for biodiesel.
Spectra, our in-house caterer, asks for a final number from our clients three days in advance to limit food waste, and serves all meals except upon specific client request on reusable china with linen tablecloths that can be washed and reused. Spectra also recently started sourcing all of our chicken from a hormone and antibiotic free chicken farm in the region, which brings us to nearly 80 percent of our food being sourced within 150 miles when produce in this area is in season. This allows us to serve a fresh, local product, and also reduces the carbon footprint of our food sourcing by limiting the miles it travels.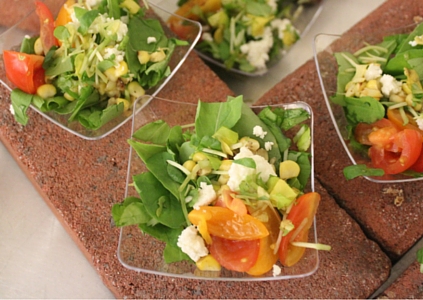 To reduce energy consumption, CMCC replaced our BAC (Building Automated Control) System to a new Trane model that is designed to more closely control temperatures with event times and save approximately $40,000 in energy costs annually. We also use low-flow faucets and toilets in our restrooms, and our large glass windows are composed of Low E glass that reduces the impact of the sun on the inside temperature. 


What are some of your goals or projects for the future? 
Although it is difficult and expensive for a pre-existing building to get LEED Certification, this is our long-term goal, and we are continuing to make changes that align with the LEED requirements. A few projects we are currently working on is the addition of a pilot composting program for all kitchen and banquet food waste, as well as a upgrading all lighting to the low energy, long life LED bulbs. 

What are some common planner requests you get in terms on sustainability efforts? Are there any trends you're seeing in what they expect in sustainability efforts at meetings? 
One of the greatest requests we had up until our upgrade this year was greater availability of recycling for attendees. Another request we sometimes get is the donation of leftover food to a food bank or charity, which we will gladly do with any untouched food dishes leftover that can be safely donated. 

Going paperless with communication is definitely a trend we are seeing with meetings, from our communication with [planners] to distribution of conference materials and information to their attendees. We now keep all of our event files and information digitally, and have the capability to send and accept digital signatures on all documents.
 
Groups are also gaining more interest in the fact that we source local food products, and starting to allow our culinary team to help guide menu selections to include products seasonally available within the region.