Behind the Scenes at CMCC with Chef Tommy Kasperski
General Information
Columbia Metropolitan Convention Center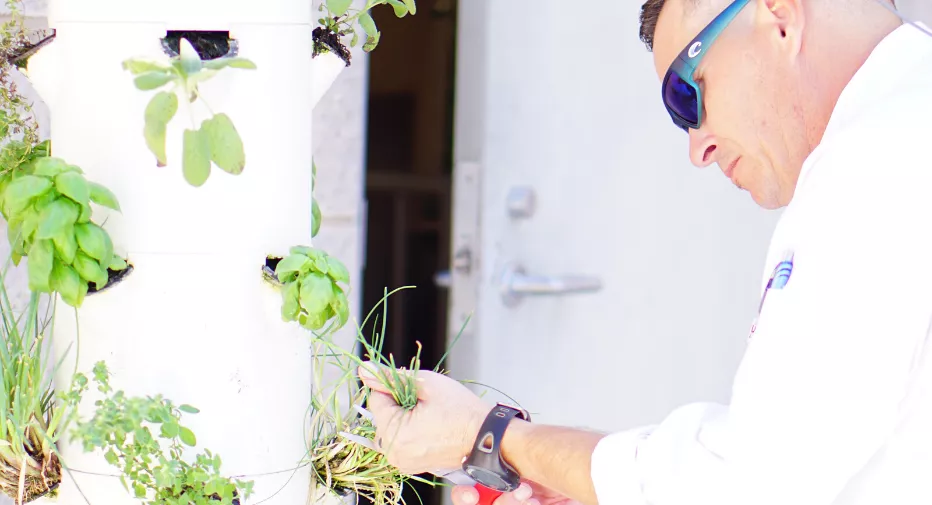 Columbia Metropolitan Convention Center's chef Tommy Kasperski actually had a career plan outside the food industry. In fact, he never went to culinary school. He studied to be a pilot, and graduated around the time of the 9/11 terrorist attacks. Airlines really slowed down in their hiring of pilots around that time, and that's when Kasperski pivoted into the culinary field. He has never looked back.

Chef Tommy has been working at the CMCC with OVG Hospitality for over 12 years. Before that, he worked at the Lakeland Center in Lakeland, FL for three years. His resume also includes a stint with Hyatt hotels at properties in South Beach, Miami, Louisville and San Francisco. He's brought all that experience cooking for groups to his role at the Convention Center. Outside of his role as chef, he is also a member of the Sustainability Committee, which heads up the effort to implement sustainable practices across all departments at the CMCC. Chef Tommy gave us an insider's look about his approach to food, sustainable food initiatives, and what he personally loves to prepare for convention attendees. 

Talk about your approach to food at the CMCC. What is the focus? And how does it different from other convention centers?
We focus on sourcing regional and local product, which is unique for a convention center. You see this mostly in restaurants and hotels. This gives us a better, fresher product, with less time from farm to table. Because CMCC is a boutique convention center, our food volume and standards compare more to a large luxury hotel.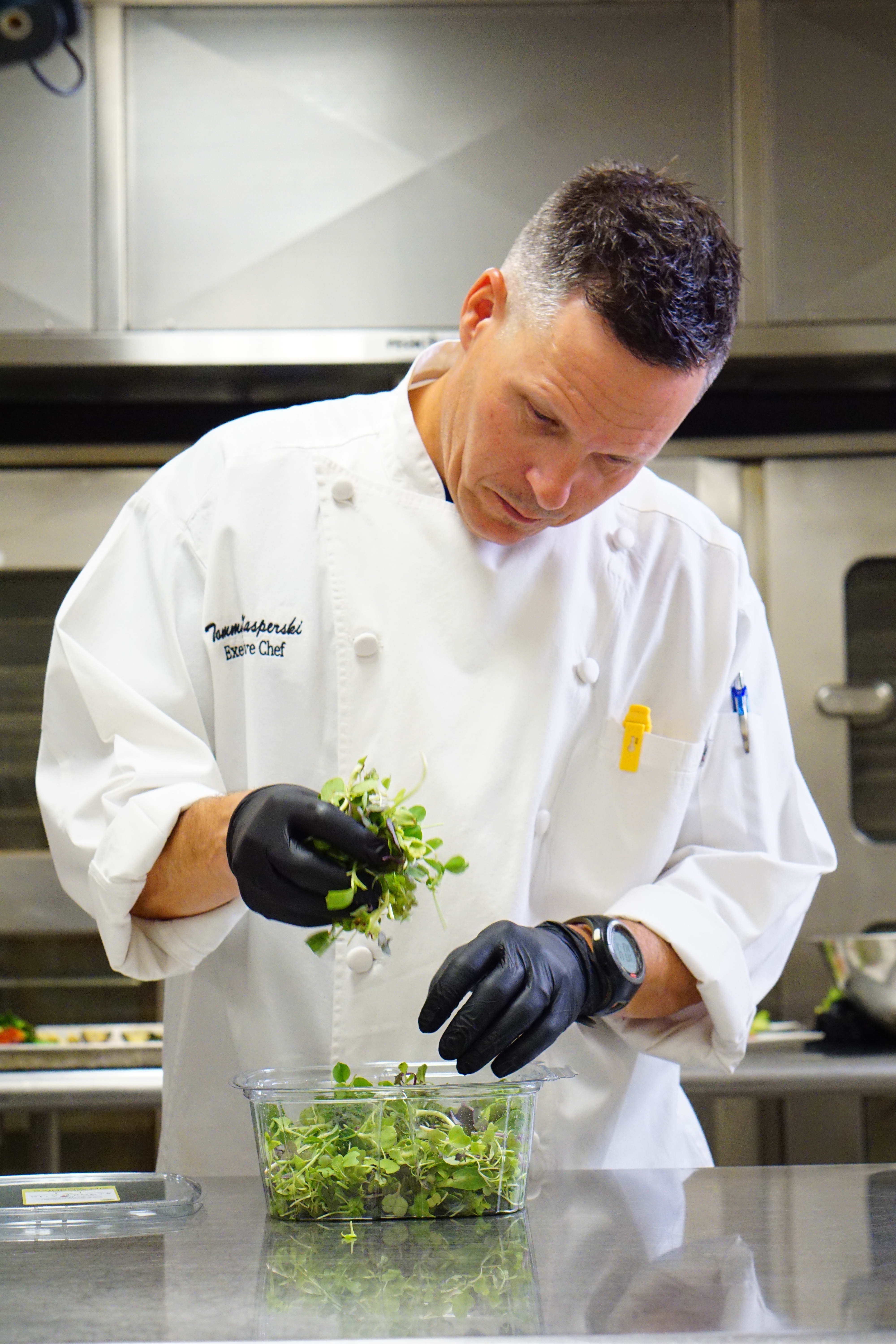 There's been a big push in recent years to focus on more sustainable food practices at meetings and events. What are you doing at CMCC for planners who might be interested in that? 
As I mentioned, we work really hard to source products locally. In addition to a better product, this lowers the carbon footprint of our products by reducing the travel needed to get it here. The kitchen staff is careful to recycle all paper and cardboard products, and they also recycle all used cooking oil through a program that repurposes it for bio-diesel. All meals are served on china, with metal flatware and table linen unless specially ordered otherwise, so all items can be washed and reused.

Do you have any stories about times you've had to "make it work" and get a meal out despite a difficult situation in the kitchen? 
The 1,000 Year flood in October 2015 was the ultimate "make it work" situation. We were without usable running water in the building for over a week, during which time we had a 900 person plated dinner, in addition to several other events that were not able to reschedule due to committed speakers, tickets sold, etc. The culinary team pulled together in a huge team effort, in some cases having to drive three times longer than usual just to get to work with all the street closures to make it in and execute a safe plan to meet the needs of each event. We shut off all of the water so there were no accidents, trucked ice in, made hand-washing stations with bottled water coolers, had thousands of gallons of spring water trucked in, and even rented china since we were unable to use our dishwasher.

What are some of your favorite types of food to prepare for meetings and events? 
Upscale Southern. I'm a Southern Boy - I love to take something familiar and dress it up and make it unique.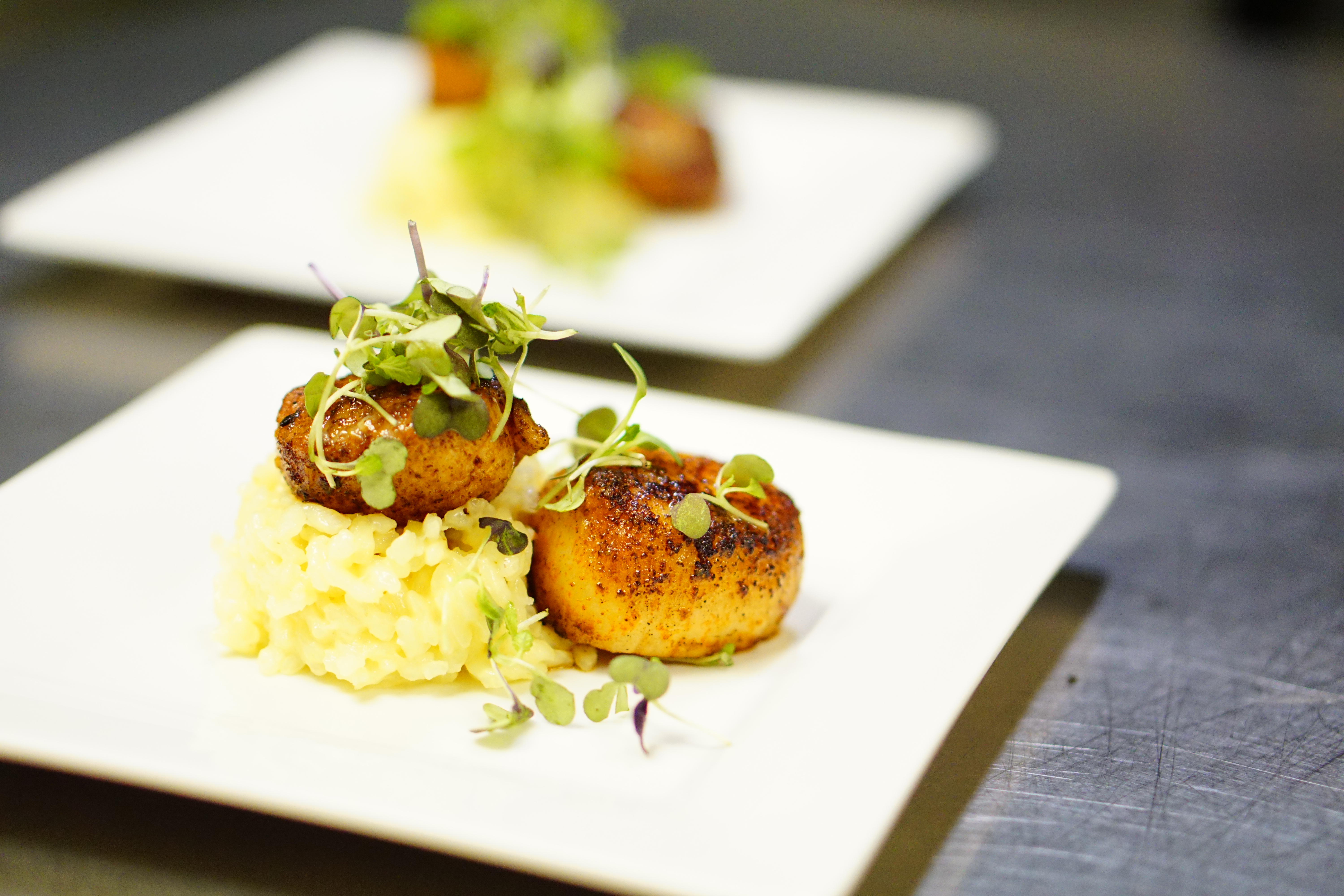 What are some types of clients or events you like working with most? 
My favorite types of events are the kind where the client gives us an idea of what they are looking for, but have total trust in us and then give us the creative freedom to design their menu and do something different.

Chef Tommy also shared that he creates custom menus for more than 90 percent of all clients, which he says helps keep he and his team engaged and excited about what they are doing.
"We don't do cookie cutter," he says. "This also allows us to best meet the needs of each client, and not confine them between only a few options."

Outside of work, Chef Tommy is an avid and competitive sailor, and enjoys spending time with his wife Guen and daughter Madalee, who both enjoy sailing with him. He says Columbia has truly become their home, and it is their favorite place they have ever lived, mostly because of the people you get to interact with each day.