4 Tips to Keep Your Event Running Smoothly
General Information
Columbia Metropolitan Convention Center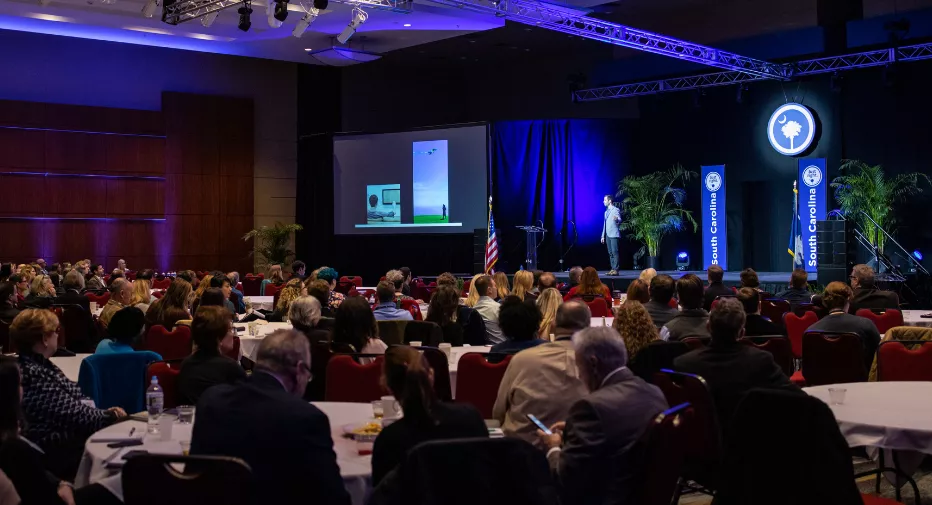 Crossing your fingers for a smooth, worry-free event?
When you're hosting an event (large or small), it's imperative that you orient your guests to your venue ahead of time.
Parking and traveling challenges, expected attire, last-minute high-maintenance tech needs—if your guests are not sufficiently prepped on what a venue like the Convention Center can provide, and what you expect of them in return, then you might encounter more than a few bumps in the road.
In our experience, the following areas tend to trigger the most headaches for event coordinators. Make sure your guests are up-to-speed on your expectations and the general venue experience, and you should be good to go!
Tailor parking & transportation offerings to your audience
Are your guests flying in from out of town? Commuting from nearby? Will they require transportation in the form of a taxi, bus service, or a ride-share app like Uber or Lyft?
These are the sort of questions you should be asking yourself as you prepare for your event. Here's a sample of how we, at the Convention Center, might approach things:
For out-of-towners - Encourage guests to stay at the your hotel block. Nearby hotels within walking distance are a great option to create an easy and positive experience for guests. However, hotels located outside of The Vista are not too far! With proper transportation options (like a shuttle) + clear communication, any room block will help your guests plan their trip. 
For commuters - Remind guests ahead of time that free (not to mention close) parking in downtown areas is a little rare. Come prepared to pay for a garage, and prepared to walk in the downtown area.
Inevitably, event coordinators like you end up solving transportation-related issues as they arise in real time. That's why we offer 270 free spaces within our parking lot. It may not fix everything, but it does take some of the burden off your shoulders—a service that any quality venue should provide.
Invest in boosted internet access
Smartphones, tablets, laptop computers... most businesspeople are carrying anywhere from two to three Wi-Fi dependent devices with them wherever they go.
If you're coordinating a tech conference with hundreds of bandwidth-draining smart device owners in attendance, you're going to need to account for that in your event plan.
That could mean purchasing an upgraded conference connection, so that you have enough megabits to support your guests' internet needs. Depending on the event, this boosted connection could mean the difference between success and failure.
Oh, and be sure to share Wi-Fi username and password information with all your guests ahead of time, and perhaps again at check-in, so that there's no confusion.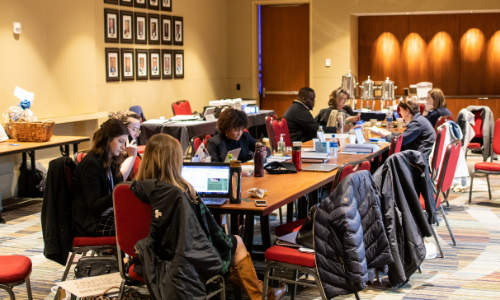 Communicate attire expectations as clearly as possible
No one wants to be the guy that shows up in flip-flops and shorts to the formal coat-and-tails cocktail hour.
Whether it's by email, through an organization or event website, or a combination of those channels, set the tone for your gathering by laying out explicitly—in unmistakable detail—what is and is not appropriate in terms of dress.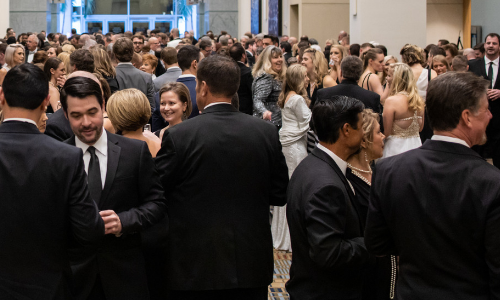 Share catering menus with guests in advance
People are very picky about what they eat—and for good reason. Some have allergies, some are gluten-intolerant, still others object—on moral grounds—to eating any and every type of animal-based product.
Whether you're serving appetizers, a catered meal, or boxed lunches, your guests will be more comfortable if you inform them of their food options ahead of time, so they can plan accordingly.
The Convention Center's in-house catering company, Spectra, offers a range of dining options to suit a range of tastes and budgets. Be sure to take advantage of this service next time you partner with us.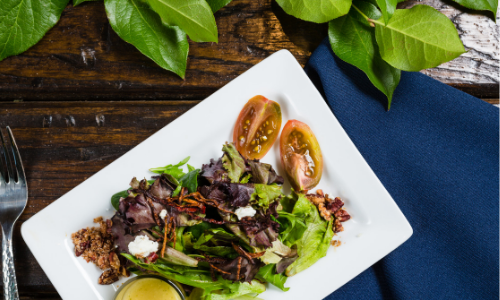 Bottom line with all of these tips? Communicate expectations and offerings early (and often)—whether by email, on your website, or through some other digital channel—to lay the groundwork for a successful event.
And, if you're looking for an experienced event-planning partner to make your dreams a reality, reach out to the Convention Center team to see how we can help.