Unexpected at the Columbia Metropolitan Convention Center
General Information
Columbia Metropolitan Convention Center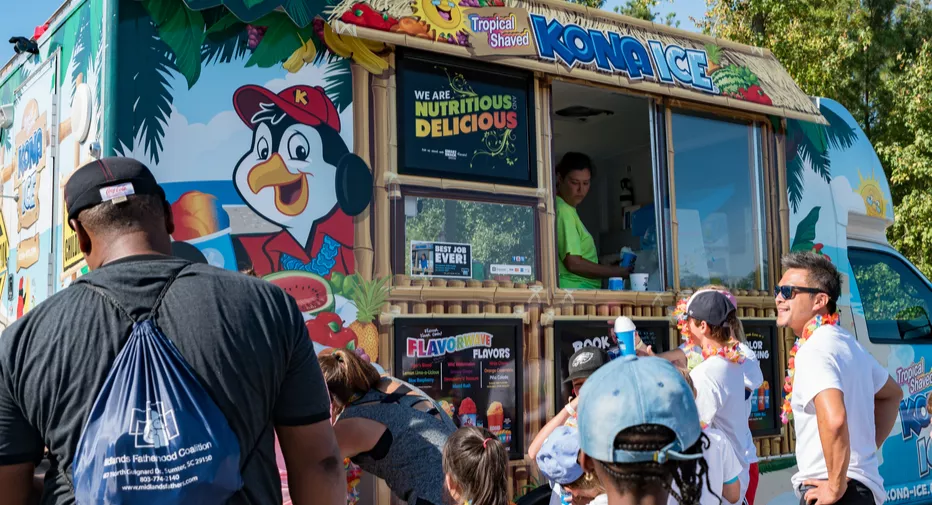 The convention center transformed into a buffet of epic proportions on September 15th, thanks to Touch of Magic Events, who planned the Midlands Food Truck Festival and Marketplace. 
This is the first year the CMCC has hosted this group and there were a lot of details to iron out.  
Logistically speaking
Getting all those food trucks in and out of Columbia's downtown sounds like a pretty big challenge. But Touch of Magic Events and the CMCC staff had a plan. The trucks arrived at staggered times on Sunday morning - when traffic is already light in the Vista - and used both parking lot entrances in order to prevent bottlenecks. The same process was used to get the trucks out of the lot. 
In addition to careful planning for the logistics, the event organizers also booked the entire convention center. This helped to prevent any additional traffic build-up and keeps the space open for festival-goers. 
Security
The CMCC always thinks about security for events that are open to the public and this event was no different. Although this was the first year for the festival, the event organizers estimated over 2,500 attended throughout the day. CMCC security was on hand to patrol the parking lot and the convention center to make sure everyone stayed safe. 
Added fun
Touch of Magic Events wanted to work with the CMCC staff to add some more entertainment to the event. This way visitors could stay before and after they eat and make a whole afternoon of it. 
They used the Exhibit Hall and Exhibit Hall prefunction spaces for laser tag, bounce houses, face painting, costume characters, and more.
Outside, visitors could enjoy a wide variety of different foods as well as non-food vendors and organizations like Usborne Books & More and Bikers Against Child Abuse.
Additional Concessions
The food trucks at the festival had something for everyone. From Trujerk Jamaica to Molly's Fish & Chips, to Donut I Love U. The CMCC in-house caterer, Spectra, also served their normal concessions and beverages in the Exhibit Hall. 
Always Improving
Throughout the entire planning process, the CMCC staff worked with Touch of Magic Events to ensure the set-up was perfect. There are plans in the works for a second event in September 2020, and the CMCC staff is already working with the event planners to take what they learned this year and use it to refine the event even further. Just one of the perks of working with the same venue year after year!