Things to Do Near the CMCC
General Information
Columbia Metropolitan Convention Center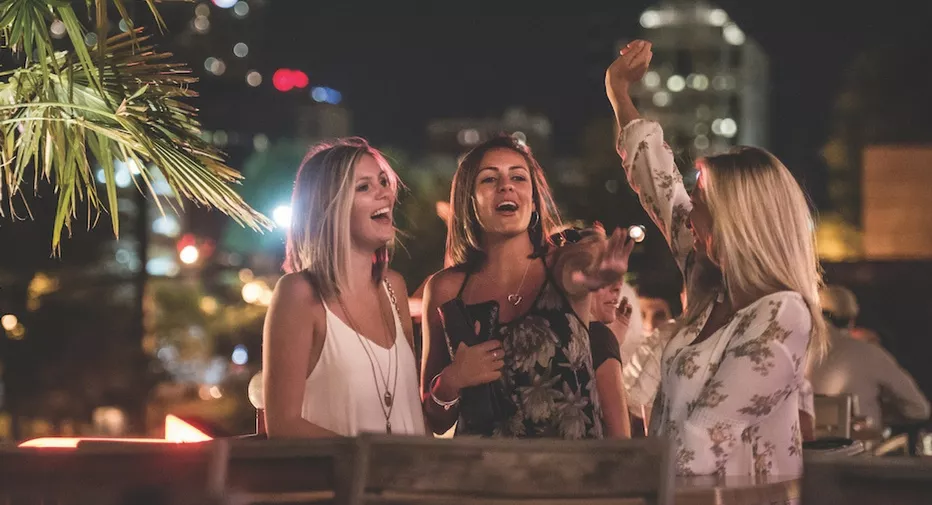 As South Carolina's only downtown convention center, the Columbia Metropolitan Convention Center is just a short walk from over 60 bars and restaurants in the historic Vista district. Here you're just steps from hotels, cafes or upscale restaurants, and historic sites and art galleries. Whenever you have some free time before, during or after an event, here are some top picks near the CMCC.

Where to Wet Your Whistle
Whether you fancy a sweet tea or something stronger (perhaps barrel-aged or bacon-infused?), there are plenty of places to try near the convention center. Pearlz Oyster Bar on Gervais Street is a casual seafood joint with a fresh raw bar serving Lowcountry and Gulf oysters. The locals will tell you it features some of the best cocktails and happy hour specials around. Another popular spot for fresh oysters is The Oyster Bar Columbia, where the oysters are shucked right in front of you. Try the Original Oyster Shooter - the bar's version of a Bloody Mary shooter served with a raw oyster (for a kick, try the jalapeño oyster shooter). 

To combine a cool art and nightlife experience, check out Art Bar where the dance floor is laden with robot statues and red pepper lights. Tin Roof, located beside The Senate concert venue, also has live music to go with its festive atmosphere and Mexican-inspired menu. For sports fanatics, hop right across the street from the CMCC to Hickory Tavern, featuring dozens of TVs for guests to catch up on the big game. Finally, beer connoisseurs can sample plenty of options at spots like the brewpub Twisted Spur Brewery, with rotating seasonal drafts and happy hour everyday.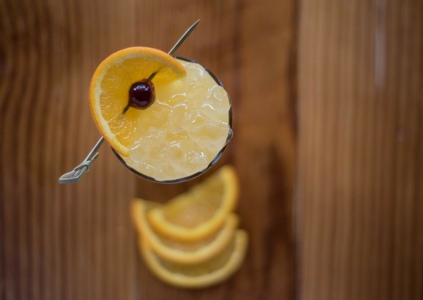 Where to Eat
Want to eat like the locals do? Blue Marlin Steaks & Seafood in the historic Seaboard Railroad Station is one of the top spots to try Southern classics like fried green tomatoes, Southern caviar (pimento cheese), Charleston crab cakes and crispy gulf oysters. Another Columbia staple for fresh seafood is Cola's Restaurant, easily spotted by an Americana mural on its outside wall. Using only freshly caught fish and shellfish, Cola's serves satisfying meals like cornmeal crusted trout, seafood bouillabaisse and its famous crispy flounder in an apricot shallot sauce. 

Spend an evening at the elegant Motor Supply Co. Bistro, which serves fresh, farm-to-table cuisine. With a daily changing menu, all ingredients are locally sourced and recipes are inspired by American, French, Italian and Asian fare. Want to dress up and head out for an upscale dining experience? Try Ristorante Divino for high-end Italian meals or Gervais & Vine for tapas and wine in a Bohemian style atmosphere.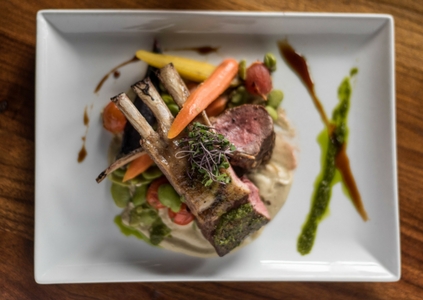 Where to Cure Your Sweet Tooth
Take heed lovers of all things sweet! Kaminsky's Dessert Cafe is a go-to dessert cafes within a block of the convention center. Kaminsky's Dessert Cafe not only serves up decadent cakes and pies, but also adult milkshakes and spirited coffees.

Where to Get a Perfect Cup of Joe
Coffee fanatics will want to head straight to smallSUGAR, an all-day cafe located in the City Market Development in the Vista. Their menu consists of traditional "Carolina Cuisine" and sources ingredients from farms throughout SC, including whole grain flours from right here in Columbia. Grab a table in the cafe or join friends on the outdoor patio, connect over a golden latte and sample house-made pastries or share the popular bread board. If you're interested in more grab-and-go style, don't worry! Sweetwaters Coffee and Tea whips up their "dreamy" cold brew in a few short minutes, just a block away from the CMCC.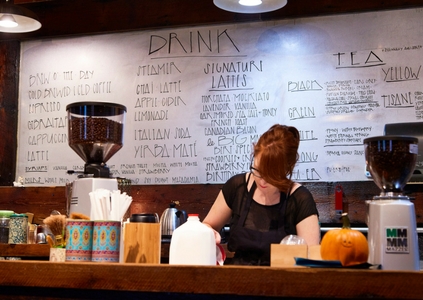 Where to Enjoy the Arts
What led to a former warehouse district becoming one of Columbia's signature entertainment hot spots? Artists! The area is home impressive art galleries open to the public to browse and make purchases. City Art Gallery is an arts supply store with its own extended gallery featuring works of talented locals. The two-level gallery display dozens of paintings reflecting different styles (abstract, still life, modern, etc).

Gallery 80808 on Lady Street is the heart of the Vista Studio - a project with visions to promote local artists. Every two weeks, the gallery features new works, allowing most artists to earn their chance in the spotlight and get public exposure. Groups can visit the gallery, see the latest display and purchase their favorite pieces. 

Need a unique group activity? Try a painting party with your group at Studio Cellar. Although reservations are recommended, walk-ins are accepted for guests interested in getting creative on a blank canvas. While painting next to your friends, you will be served glasses of wine or beer. Once the course ends and your painting dries, guests will take home their pieces as souvenirs.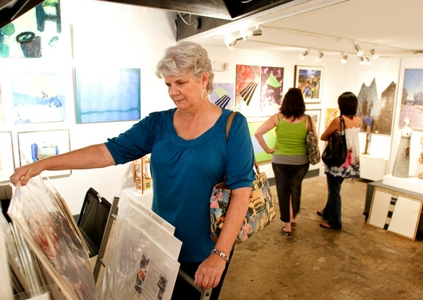 Where to Experience Columbia SC
Located beside the Congaree River, the South Carolina State Museum is an award-winning museum in the Southeast. The largest of its kind in the state, the museum features exciting exhibits like a planetarium, 4D theater, observatory with a refracting telescope, and rotating displays of fossils, Civil War artifacts, vintage instruments and more. A short walk from the Vista district to Main Street brings one to the South Carolina State House - a Greek Revival building built in 1855 and currently in use for the South Carolina Legislature. Groups can join a tour to see the state house interior with original furnishing, decor and breathtaking architecture. 

Walk down a bit further on Main Street and you'll find the Columbia Museum of Art, known for its gorgeous art collection of photography, paintings, fashion and sculptures. Several historic paintings and artifacts are on display featuring the works of the famous Sandro Botticelli, Santi Di Tito, and more. Throughout the museum, groups will find fascinating pieces with underlying themes of African-American history.