Planner Talks: CMCC Staff Has Planning "Down to a Science"
General Information
Columbia Metropolitan Convention Center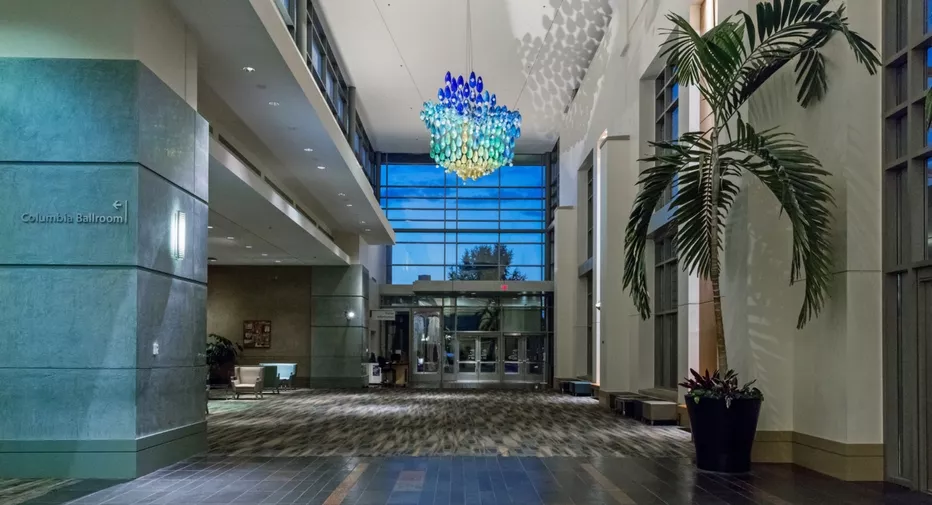 One of 65 synods of the Evangelical Lutheran Church in America, ELCA South Carolina Synod encompasses 154 congregations and worshiping communities. In addition, the organization has three companion synods in Japan, Tanzania and Colombia. 

Most people drive to the group's statewide religious conference, which draws approximately 500 attendees who utilize more than 250 room nights. ELCA South Carolina Synod has booked this event at the Columbia Metropolitan Convention Center every other year since 2008. It has also pre-booked with CMCC on even years through 2020, using venues at the convention center and at the hotels where attendees book, as needed.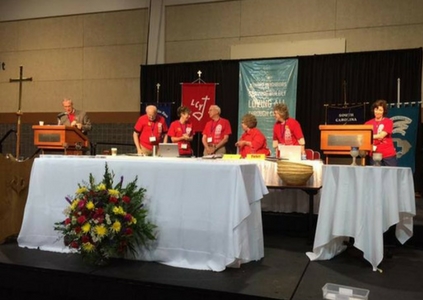 We spoke with Pastor Ginny Aebisher about ELCA South Carolina Synod's experiences in holding conferences at CMCC and what she most appreciates about meeting here.

In what hotels have your attendees stayed?
We have booked with Springhill Suites and we have also booked with the Inn at USC.
The best pricing I could get was here, for our folks.

Why Columbia?
We cover the entire Lutheran Church body in South Carolina. Columbia is a central location.

And why the CMCC?
I love the location and I love the staff. It's centrally located, and it comfortably houses the number of people we have. Their staff coordinates well with our staff. The rooms they have always work for what we need, too.

[At a church] we wouldn't have the space to move around like we can at CMCC and staffing is always available. There's good parking and it's close to a number of choices for restaurants and other venues, nearby and in the Vista. Not everybody eats all of their meals at the convention center.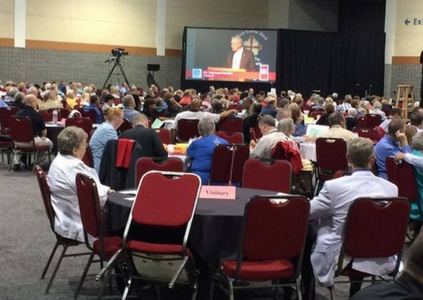 How has the staff at the CMCC helped during the planning process? 
We've worked with Sarah Britt, in sales, and Sara Fordham. They have attention to detail. They're always able to hear what we're trying to accomplish. They do great on follow-up. They're easy to reach and very attentive. I value that very highly. I don't remember having any issues. We plan very carefully and their staff plans very carefully. We've kind of got it down to a science, actually.

What's food planning like, at the CMCC?
This is the trickiest area for me so when I'm ordering meals at the convention center, I try to be creative. The service has always been very well done and there's always a willingness to work with us in terms of what we need. There is also a little cafe in the Convention Center where people can get a salad or get a sandwich and sit down to eat it.

What tips do you have for other meeting planners choosing the CMCC for an event?
Anyone who wants to book the CMCC would want to meet with the staff to learn what the CMCC and staff is able to provide. I think being flexible in this kind of work is really, really important. I think they might be surprised by how much is going on down in The Vista too, and the vibe there.

What are some of your personal favorite spots in Columbia?
I love Hickory Tavern and Motor Supply Co. Bistro. I've been to the Music Farm and to Liberty Taproom & Grill for a quick meal, and I've gone to Carolina Ale House too.