Performing Arts Tour Finds a Home at CMCC
General Information
Columbia Metropolitan Convention Center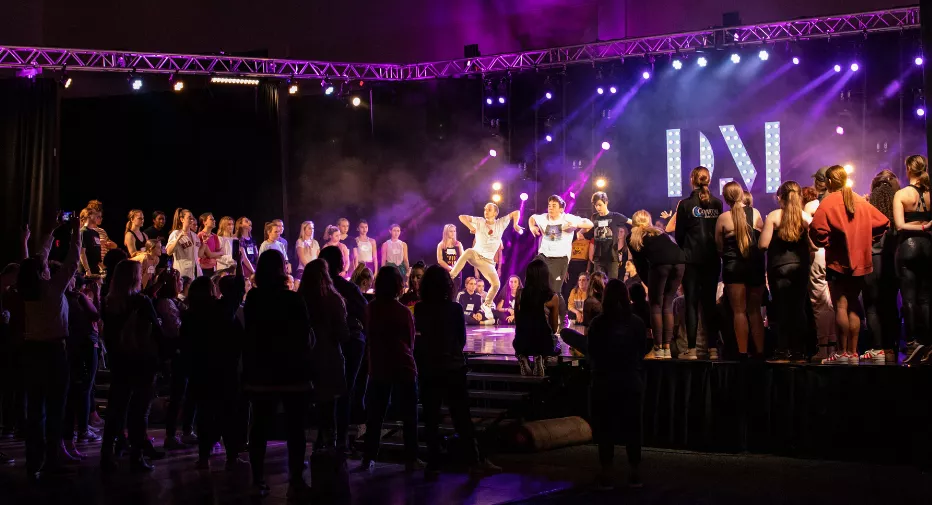 DanceMakers, a California-based performing arts company, played host to over 900 people per day during its three-day convention and competition at our facility this February.
The event was part of the company's annual tour, which hosts competitions, workshops, and masterclasses for hundreds of young dancers (mostly ages 5 through 18) at the Convention Center.
With plenty of rooms to spread out, versatile event spaces that can accommodate a range of performing arts-related needs, as well as tailor-made, in-house catering options and special on-site support from our seasoned staff, it's no wonder that DanceMakers has been working with the Convention Center for ten years now.
It's also why they've decided to contract with the Convention Center for another decade, through 2024.
What makes this long-term partnership so fruitful?
Versatile event spaces that can suit all of your performing arts needs
With countless workshops and intensives scattered throughout the competition lineup, DanceMakers is more than your average competition.
Naturally, there's a need for performance spaces that can accommodate large crowds, as well as a need for spacious dressing rooms, and classrooms for those interested in polishing their technique further.
Here's a quick breakdown of how DanceMakers utilized our event spaces for these purposes.
Ballroom A
At nearly 6,000 square feet, this upper-level space offered ample room for participants to spread out, serving a variety of functions, from classrooms and warm-up spaces to large-scale dressing rooms.
A dance floor and stage were installed at the front of the room to allow for pre-routine preparation, and to support workshop activities so that participants could work on their craft with world-famous dance professionals in a performance-style setting.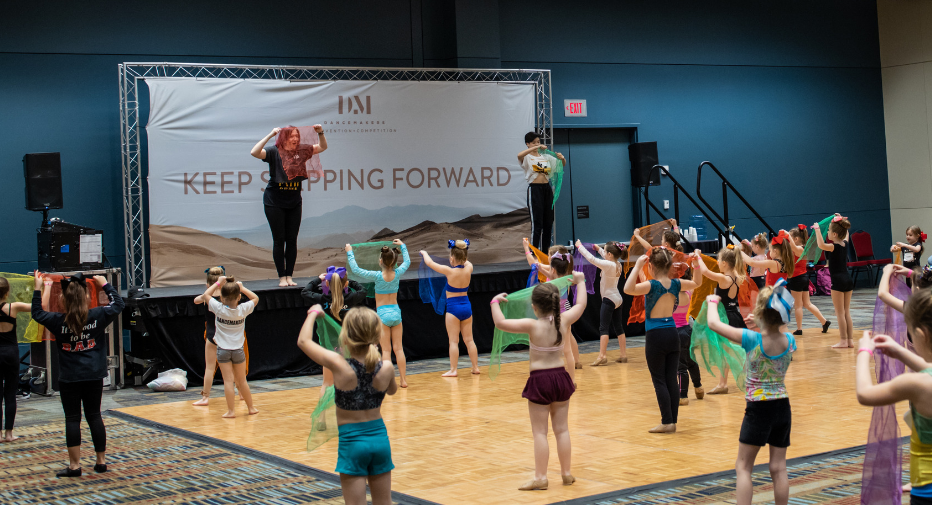 Exhibit Hall
With seating for 900 attendees, as well as a large stage and a dance floor—not to mention an engaging audio-visual setup to add a polished digital look—The Exhibit Hall was the perfect venue for core competition activities.
Lexington & Richland Rooms
At nearly 5,000 square feet each, the Convention Center's lower-level Lexington & Richland Rooms were also excellent venues for warm-up, dressing room and classroom spaces, and were also fitted with a small stage and a dance floor for dancers to practice.
Health-conscious in-house catering options
Spectra, our in-house catering team, developed a food court for attendees that needed to fuel up for their performances. Accommodating a range of dietary restrictions and preferences, the Spectra team produced a variety of menu options available for purchase, including:
Custom smoothies
Protein-rich snack cups
Healthy, low-calorie soups and salads
What's more, by offering multiple areas throughout the venue to purchase food, Spectra avoided the hassle of long lunch lines, feeding event participants quickly and efficiently so that they could head off to their next event as soon as possible.
Chick-Fil-A was also present during the DanceMakers tour, so that attendees could buy a scrumptious treat to keep them going for the duration of the competition, should they so choose.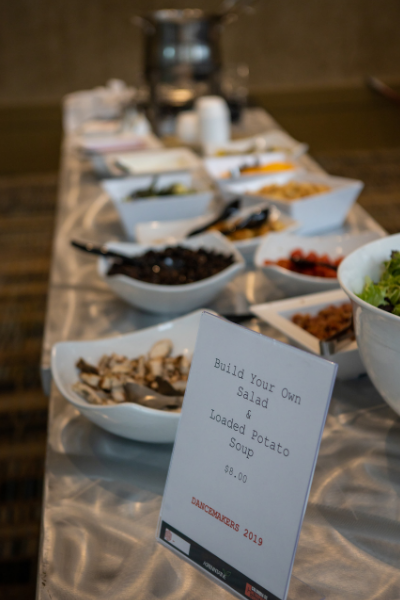 A/V coordination, hotel support, and more
The Convention Center always goes the extra mile to ensure that the unique needs of its event planners and participants are met.
This type of additional support included a direct collaboration with the DanceMakers video designer, who worked with Convention Center staff to produce a special video that appeared on LED walls in the building's heavily trafficked pre-function event space.
The Experience Columbia SC Sports team also supports the event with booking room blocks at area hotels each year.
With events like this, it's clear that when you work with the Convention Center and Experience Columbia SC Sports, you can rely on our team for more than just high-quality event spaces.
Interested in coordinating an event with our help? Reach out to our team of seasoned event planning experts today for the support that you need to make your gathering possible.